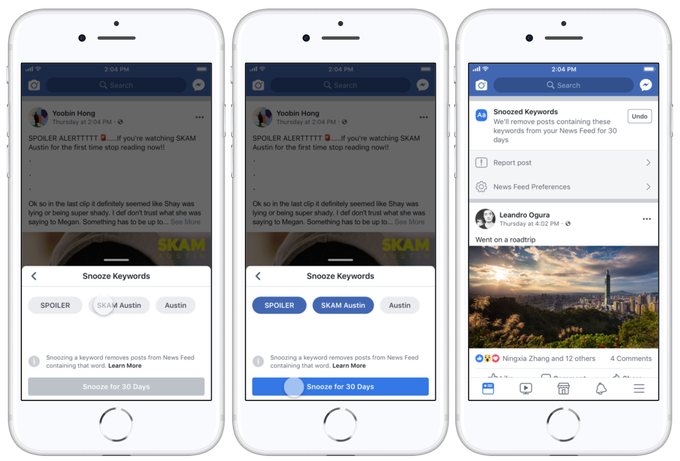 Facebook is testing a new feature for users which enables them to mute keywords for up to 30 days.
This feature isn't proactive, like Twiter, instead it's triggered when someone posts a status update with a word you don't want to see. Say you've wanted to watch Avengers Infinity War, and you see the umpteenth "Mr Stark" post. You can choose to mute "Mr Stark", and any posts including that keyword will be muted. It can only be done proactively, and only appears to affect organic user-generated content and not, ads or paid promotions due to different teams handling those.
According to TechCrunch, Facebook says this was a feature that was requested by several users and is one they've put a bit of thought in.
Facebook might change bits of the feature, like adding more or less time or even permanent muting of words depending on user feedback, however the firm defaults to temporary muting in case users simply forget they've muted a word and then subsequently fail to see all content around a certain topic.
The feature is currently being tested by a small number of users and will roll out to more users over time.
Via TechCrunch.