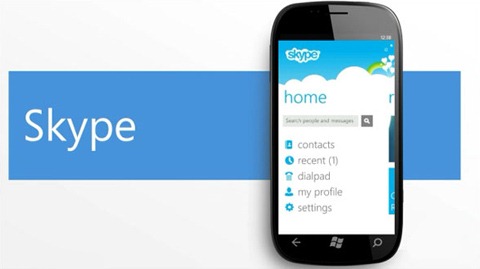 According to rumour, next week Facebook is to launch a new in-browser video chat based on Skype technology.
The product has been built on Skype and will include a desktop component. It's not clear to me whether that means it will just work if a user has Skype already installed on the computer, or if additional software will need to be downloaded even if the user already uses Skype. But it's clear that there's very deep integration between the products, and from the user's perspective, the product will be an in browser experience.

Facebook and Skype have already been working together, including integration of various Facebook features into the Skype service.

But this is something else entirely. The partnership could substantially increase Skype usage. Facebook has more than 750 million active users. Currently Skype has just 170 million. And it will certainly help Facebook become even stickier for users as they start to have voice and video chat as an option to communicate.
Microsoft has long invested in Facebook, and closer links between Facebook and the now-Microsoft-owned Skype can only be a good thing. Skype last year became much more closely integrated with Facebook chat – perhaps in the near future the two will become one and the same?
via techcrunch.com