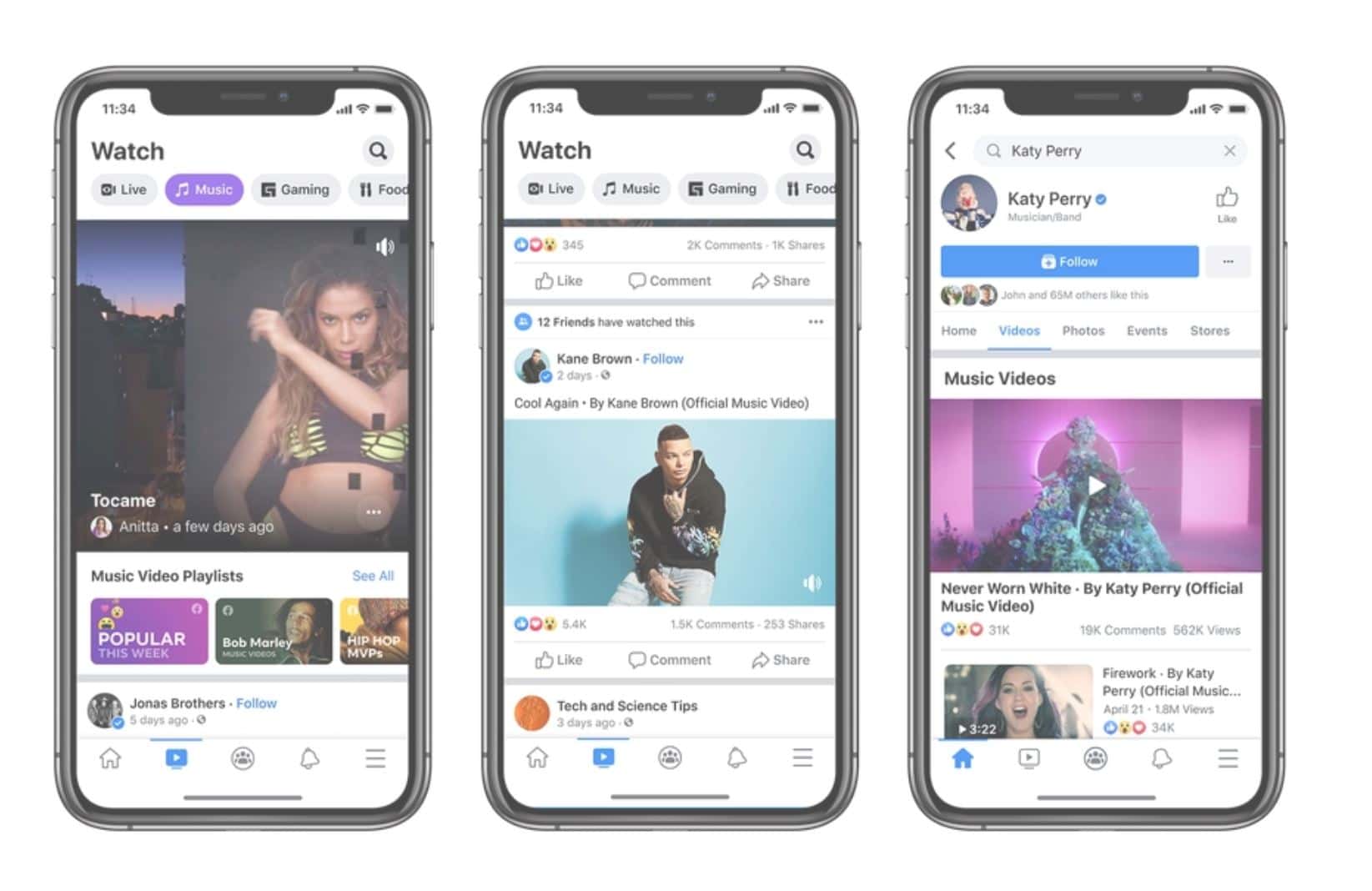 Facebook today announced that it is bringing official music videos to Facebook in the US. From this weekend, Facebook users in the US will be able to explore, watch and share music videos across various music genres. For this feature, Facebook is partnering with Sony Music Group, Universal Music Group, Warner Music Group, Merlin, BMG, Kobalt and many others across the independent music community, publishers and societies.
Facebook is launching a new destination for Music in Facebook Watch where you can explore music videos by genre, artist or mood, as well as themed playlists like "Hip Hop MVPs," "Trailblazers of Pop" and "Epic Dance Videos." You'll also find timely playlists like "Popular This Week" and "New This Week."
You can also follow your favorite artists to stay up to date and see their latest music videos and posts in your News Feed. You can follow an artist directly from a music video, and click through from a video to their Page to learn more about them and find information like when they're performing next and where to buy their music.
In the coming weeks, global music video premieres are happening on Facebook, including exclusive music video content from J. Balvin, Karol G, Sebastian Yatra, Alejandro Fernandez and Calibre 50.
Source: Facebook