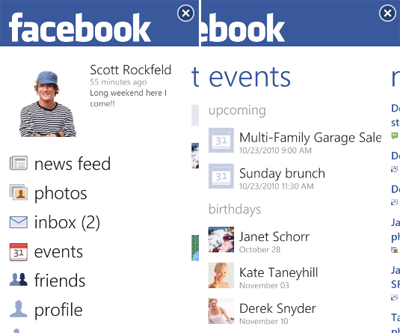 Facebook for Windows Phone team just announced the update to the app. The updated app now features support for groups, pages, etc, along with bug fixes. The v2.3 of the app will feature the following,
• News feed performance improvements
• New panorama design.
• New profile design.
• Banner Images.
• Improved navigation.
• Pages
• Groups
• View "likes".
• Feed filters.
• Posting privacy.
The update is not live in marketplace yet, so check it out after some time here at Windows Phone Marketplace.
Source: Facebook
Thanks to everyone who sent this info.