Facebook's new ad platform provides a wealth of demographic data on a very wide variety of interests, including those who express interest in smartphone operating systems.
For those curious it gives an interesting look at the demographics of the various fan communities.
The data shows amongst Windows Phone fans men were well over-represented (64:36%) suggesting Windows Phone users were twice as likely to be men than women. Equally the Windows Phone population was weighed to the younger side of Facebook's population, with those over 25 less likely than average to use windows phones.
Windows Phone fans more than average tended to work in IT, architecture and engineering, arts, entertainment, sports and media.
Lastly, consistent with their young age, Windows Phone fans tended to be single, and somewhat unlikely to be married.  They were most often had college or grad school, with less than average only having high school qualifications.
IPhone
iPhone fans tended to be somewhat older, and were attracted in jobs in retail, law and seasonal work, social services and food preparation, with 18% of iPhone owners working in food preparation and services. The gender ratio between men and woman with the iPhone was close to equal (51:49%).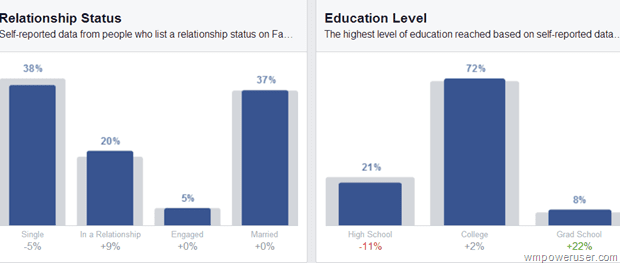 Unlike Windows Phone owners iPhone fans were less likely to be single than average and had education levels  were largely on the level with Windows Phone.
Android
Android fans were interestingly somewhat older than Windows Phone fans, but still younger than iPhone fans and than average. The gender ratio of 60:40% was less extreme than that of Windows Phone.

People who worked in production and seasonal work, and also somewhat IT (but to a lesser extent than Windows Phone) were attracted Android handsets.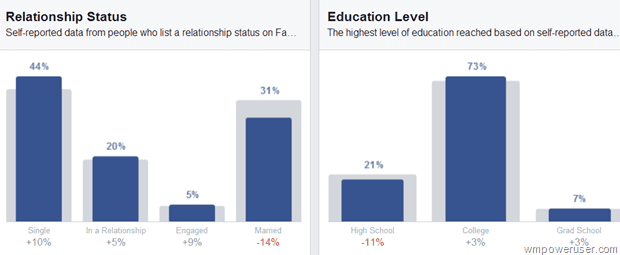 Android fans were also more likely than average to be single, but less so than Windows Phone fans, and their education level was also broadly similar to iOS and Windows Phone fans.
What do our readers think of all these demographic data? Let us know below.