Microsoft today released v5.2.1.1 update of Facebook beta app for Windows Phone devices. This version does not include any new features, but it includes performance improvements and bug fixes. The official Facebook app recently got new features that were part of the previous versions of beta app.
v5.2 Additions: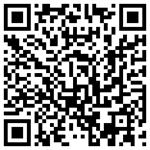 • Faster and more reliable notifications
• Toasts for Facebook chat
• Redesigned primary tile
• Redesigned secondary tiles for chat, events, groups, pages, and photo albums
• Messaging improvements
• Performance improvements
• Support for additional languages
The updated app can be found in the Windows Phone Store here.