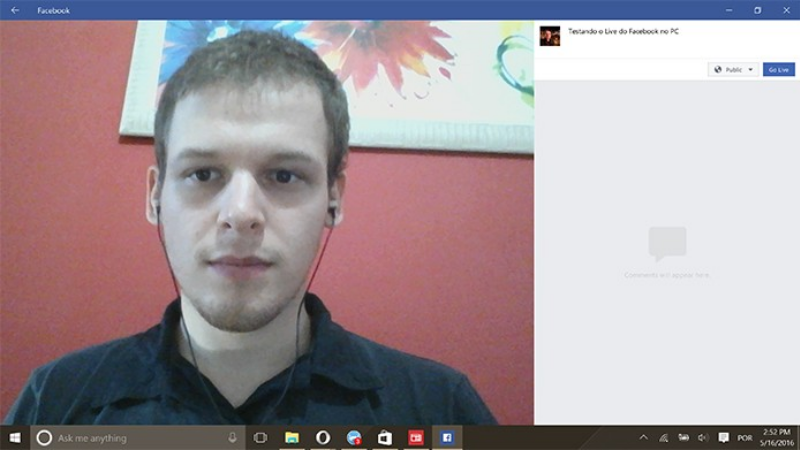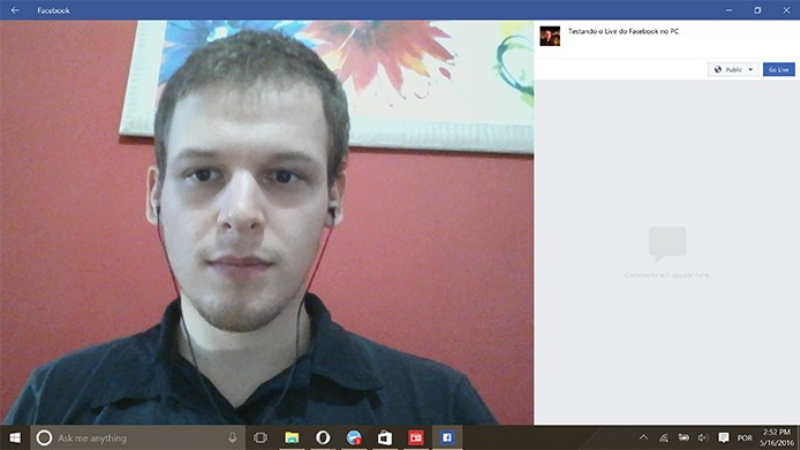 Facebook has updated their new Facebook app for Windows 10 to version 4.461.11637.0.
Though we cant see it in our version, WBI reports that the update brings support for Facebook Live, as has recently been leaked by some early users of the app.
Facebook Live is a function that lets you start streams right from your PC. Users can access Facebook Live by going to their status updates and then selecting a new "go live" button. From there, users will be able to see a preview of their webcam before going on air. From there, users can set a status to go with the stream. It's also possible to edit privacy settings there.
See if the feature is available to you by updating the app from the store here.
[appbox windowsstore 9wzdncrfj2wl]