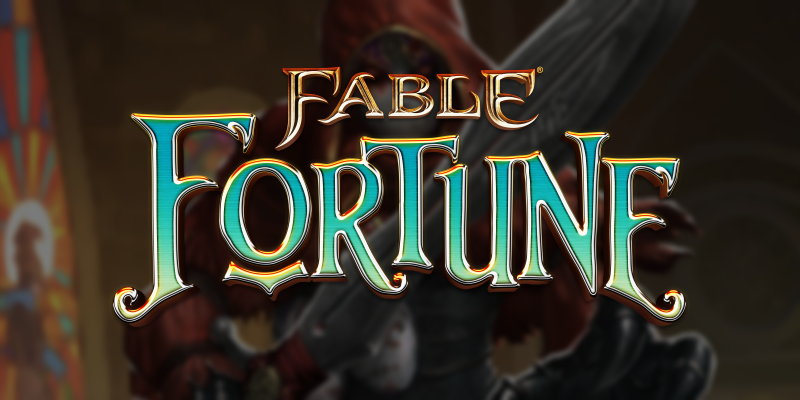 Flaming Fowl Studios has secured external funding for Fable Fortune. Because of this, the Kickstarter campaign has been cancelled. According to an update on their Kickstarter page, the game's future seems brighter than ever.
It's in this spirit that today we can share some amazing news with you. Thanks to your enthusiasm and support, we are happy to announce that we've successfully secured additional development funding! This, alongside our ongoing personal investment, will mean that we can continue to improve the game and allow even more of you to start playing.

With the immediate future of Fable Fortune now secure, we have taken the decision to end our Kickstarter campaign early to focus on releasing a Closed Beta build as quickly as possible. As we've always stated, we want to make this game with your help, your feedback and your input. We have huge plans for Fortune and we know that whatever happens in the future, it all started with our already incredible community.
The closed alpha build that was available to some backers will continue to be available for the time being. Additionally, all users who backed the Kickstarter at some point will have access to the closed alpha build. They'll be transferred to the beta build once it becomes available.
If you didn't back the campaign but are interested in playing the closed beta, you can sign up on Flaming Fowl's website. The original goal for the closed beta was a few weeks after the end of the Kickstarter, and Flaming Fowl says that they plan to "extend admittance to a much wider audience in the near future".
Did you back Fable Fortune? Let us know in the comments below!