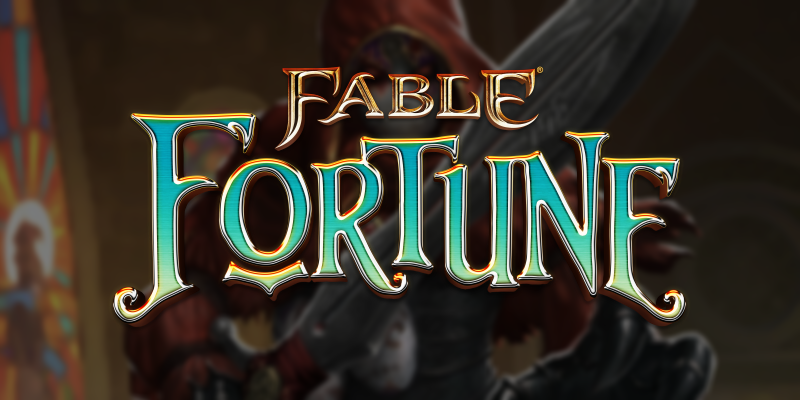 After having been delayed due to certification issues, Flaming Fowl Studios has finally released the early access version of its new Fable Fortune card game. Those who opted for the Studio's Fable Fortune Founder's Pack can access the title today via the Game Preview program.
The Xbox Play Anywhere title is a collectible card game which features six heroes with their own abilities and decks, and supports co-op play as well as standard PvP.
Play as one of six unique Heroes in a collectible card game that combines the iconic world and characters of Albion with fast-paced and thrilling tactical gameplay. In Fable Fortune, your destiny is on the cards!

GOOD VERSUS EVIL: During battle, your Hero can change their alignment. Embrace Good or Evil to use the most powerful abilities and turn the tide of battle.
CO-OPERATIVE PLAY: Face legendary Fable villains with a friend at your side in the revolutionary co-op mode.
QUESTS: Reach your true potential by completing quests during a match. Construct decks and devise strategies to fulfil your objectives, then reap the rewards!
RETURN TO ALBION: Every match takes place at an iconic location from the Fable series. Revisit the Crucible, Rosewood, Lychfield Graveyard, and more.
REAL COMPETITION: Compete in PvP leagues and gameplay-warping special events. Tune your tactics and your decks to succeed!
The game will be free to play when it is officially released later this year. The Founder's Pack which provides early access includes tons of in-game items including 20 packs of cards to open, the exclusive Chicken Vengeant Trophy Card, the super rare Giant Egg card, and  a 20% discount the week of launch with Xbox Live Deals with Gold.
You can try out the title for free here. The title is expected to be released for the Xbox One, Windows 10, and Steam. Check out the trailer below.