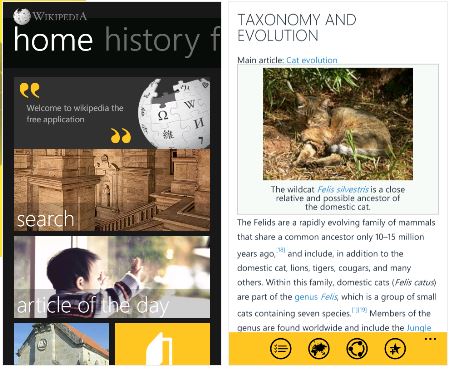 Everyday we use Wikipedia someway or the other to learn about new things. This Wikipedia App helps you browse Wikipedia content with ease and even allows you to view content in offline mode.
App Description:
 All Wikipedia on your windows phone. In addition to a quick and easy access to articles, get innovative features:

– View wikipedia articles around your location

– Search in 100 languages

– Offline mode to view article without internet connection

– Display the summary of the article

– Find your favorite articles

– View previous versions of article

– Simply share a article on Facebook, Twitter, by mail or by generating a QRCode

– Support Pocket (formerly Read It Later) and Instapaper
Download it here from the Marketplace.