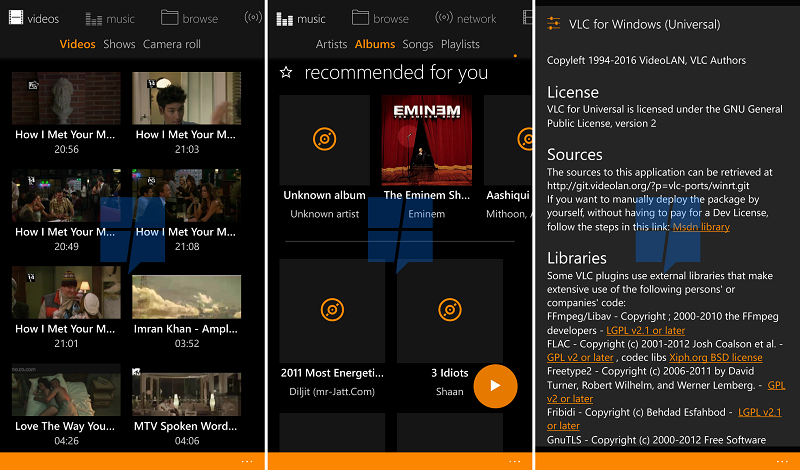 In April we reported that VLC team is working on a Universal Windows Phone app for Windows 10 ecosystem which went into closed beta a few weeks ago. Now we have got our hands-on the UWP app for VLC and it looks much better than the one currently available on the Windows Store. You can check out the screenshots below to see what's new in the app.
The major change you might have noticed is the UI overhaul which looks much better than the public version of the app. There are more additions to the app which include notably UPnP and network shares browsing, support for HTTPS and adaptive streaming, better hardware decoding, dialogs support, as many codecs as the desktop version, and so on.
But every great thing comes with some terms and conditions attached to it. The current app is buggy and unstable but do note that it is still in closed beta so one can expect those. Overall, the app looks great and it will soon be available publicly for Windows users. We will let you know as soon as it is available for download. For now let us know what do you think about the app.