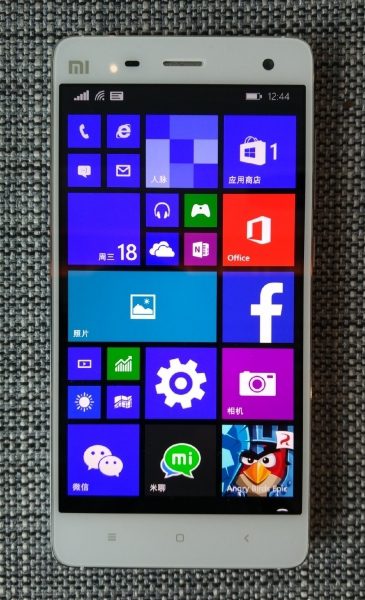 At WinHec Microsoft revealed that they will be releasing a ROM for the Xiaomi Mi4 Phones enabling those users to run Windows 10 Mobile on their handsets.
The Vice President of Xiaomi and ex-googler Hugo Barra has now revealed more information about the measure on Google Plus, and it seems to me worked to distance Xiaomi from the venture.
He writes:
We received many questions from Mi fans about an announcement made by Microsoft yesterday regarding Windows 10 Technical Preview for Mi 4 users in China. We'd like to clarify a few points.

– This is an experimental program led by Microsoft, working directly with the Mi fan community in China.

– Microsoft is working on a build of Windows 10 specifically for Mi 4 devices. This Windows 10 build will not be running on top of Android nor be available as a dual-boot option. A small number of Mi 4 power users from the Xiaomi Forum in China who choose to take part in this experimental program will have to manually re-flash their Mi 4 devices with this Windows 10 ROM, in the same way they would re-flash other Android ROMs.

– At Xiaomi, we are very supportive of users trying new things and we encourage them to do so all the time! That's why all of our devices ship with unlocked bootloader, for example. That's also why Xiaomi welcomes Microsoft team members to interact directly with members of the Xiaomi Forum in China. More details will be announced by Microsoft in the coming months. This program will only be available in China.

– Xiaomi continues to fully embrace the Android ecosystem through our MIUI software platform and we're moving ahead full steam building many exciting new Android-based features and services.
The key here appears to be that Xiaomi devices have unlocked bootloaders, which is what makes the experiment possible.  Microsoft has said that they plan to expand the experiment to more Android handsets in the future, but it may be that their reception on those devices will be somewhat more hostile.
Do our readers think Windows Phone on Android hardware can win us some converts? Let us know below.