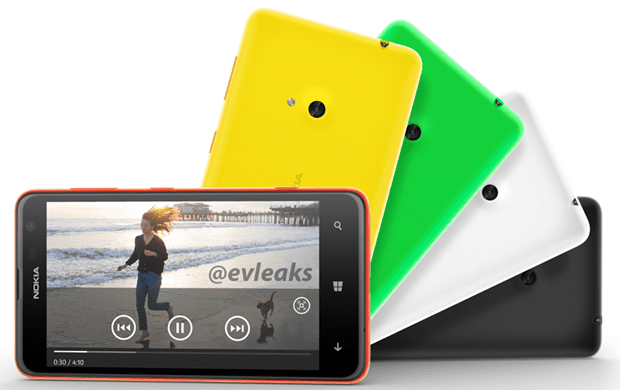 I cant say I am too excited by the Nokia Lumia 625, but then I was not too excited about the Nokia Lumia 520, and look what a monster that became.
The low end Windows Phone phablet has now had an official marketing render leaked by evLeaks, showing the device in its multiple colours, and also showing that the camera protuberance will be a recurring design feature of Nokia's new Windows Phones.
The handset will be Orange, Bright Green, Yellow, White and Black, and will have swappable, removable shells with a dual-shot finish.
See two more renders after the break.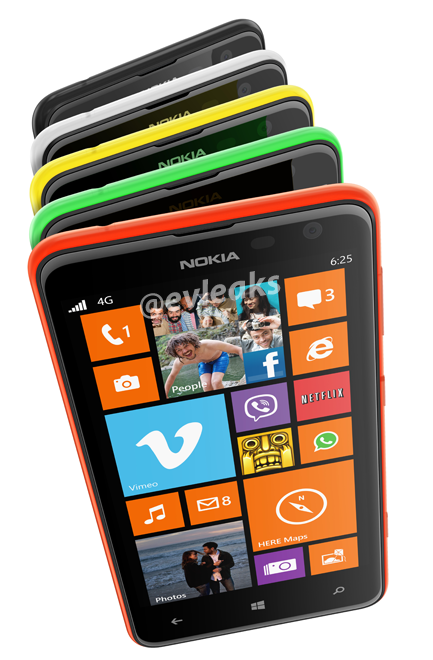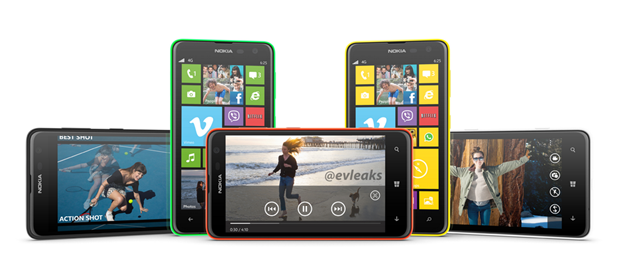 See the full specs here.