evLeaks have teased us once again about a new high end Windows Phone 8.1 handset by HTC coming to Verizon later this year.
On this occasion he gave some more details about the handset, noting it will have similar features as the HTC A9.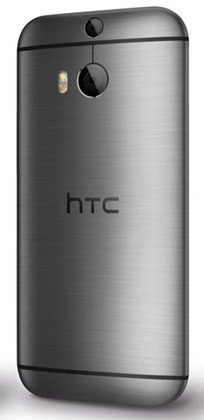 The HTC A9 has not been released yet, but is said to be a mid-range device with high end specs, and is expected in the June-July interval, according to Focus Taiwan.
According to evLeaks, we can expect the handset to have some iconic HTC features, including BoomSound, which is their dual front-facing stereo speakers, and also Duo Cameras, which is a new technology by HTC where the phone has two rear cameras, and uses digital processing to extract distance information for rapid focusing and a re-focus-like feature.
Presumably the Windows Phone version will have similar metallic styling as the HTC M8 (pictured right).
The biggest fly in the ointment of course is that it seems the device will just be another high end windows phone wasted on Verizon, when the carrier actually needs a cheaper device like the Nokia Lumia 635. Do our readers agree?
Source: evleaks.at, thanks Adrian for the tip.