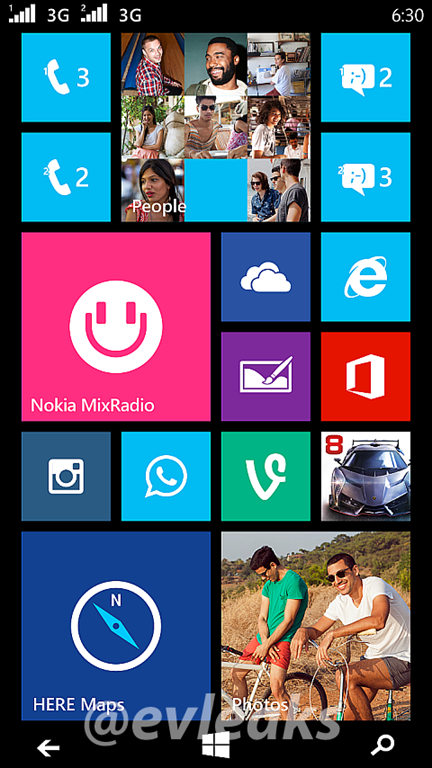 evLeaks has leaked this screen shot of the first dual-SIM Windows Phone, the Nokia Moneypenny.
The screen shot makes it clear that the handset will not just support dual SIMs, but that both will be active at the same time, with their own phone and SMS apps.
The picture also reveals that the handset will not be a large-screened 1080P device, but rather a standard dual-column Windows Phone.
Dual-SIM is particularly popular in the east, where many businessmen have a number for both multiple businesses and for business and home, and is a feature which some believe has hampered the popularity of Windows phone in Asia.
Lastly the screen shot also shows on-screen buttons, and appears to be the first look at what the rumoured virtual buttons on Windows phone will look like.
What do our readers think of the implementation? Let us know below.