We have heard recently that the so-called "exploding live tiles" from the cancelled Nokia McLaren was in fact still coming to all handsets with Windows 10.
Now some evidence for this has popped up in the leaked Windows 10 9901 build.
Build 9901 includes the following API: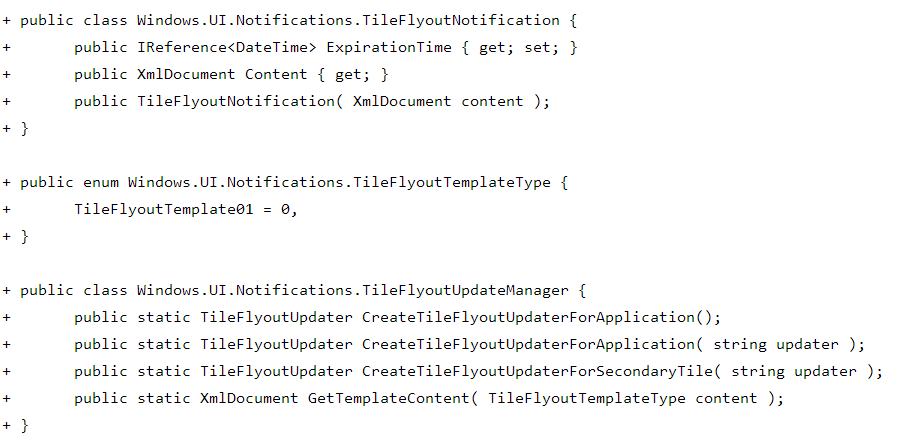 Fly-out notifications are notifications which can be dismissed by tapping anywhere outside the notification just like dismissing the exploding live tiles, which will be activated by tapping the ellipses on the tiles.
On the McLaren the device was meant to sense finger motions away from the surface of the screen, and would "explode" with different relevant option without even touching the screen.
The find, if relevant, once again underlines that Windows 10 for phones and tablets will essentially have the same codebase, and should really be considered the same operating system.