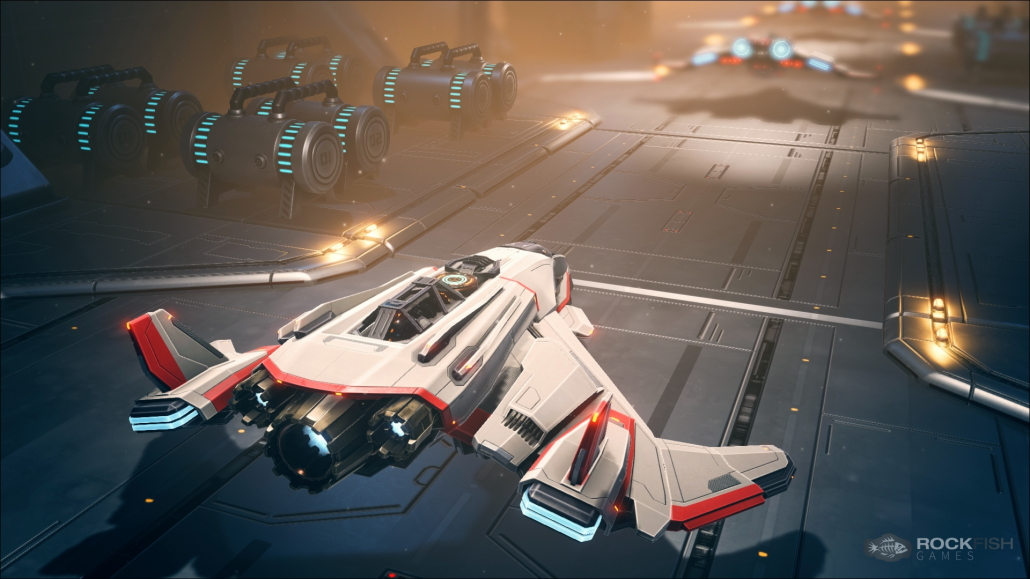 Independent developer Rockfish Games ( founded by the guys that previously founded and ran FISHLABS Entertainment for nearly ten years) announced that its debut title 'Everspace' will launch through the Game Preview program on Xbox One today for $29.99, and Windows 10 through the same program later on this month. The title will also be the very first ID@Xbox title supporting Play Anywhere featuring cross-saves and buy once, play anywhere. The title was released on Steam Early Access last week.
The Kickstarter funded title features singleplayer rogue-like gameplay with persistent progression,  AAA-style visuals & sound and rock solid controls, captivating  non-linear storytelling that perfectly fits the nature of a rogue-like, in-depth upgrade and damage system, 1st and 3rd person action focus, and VR-Support. VR isn't yet supported on 'Everspace', but it will be available when the title fully launches sometime in Q1 2017 for both the Oculus Rift and the HTC Vive.
In the game you are a pilot and must explore a vast system hunting for resources, fighting multiple foes, and working to upgrade your ship and character abilities. Dying  has its rewards and gives you access to better gear for your next run, and every modification that you make in the game will be visible in full detail.
Early Access / Xbox Preview Program Features

"Thanks to our friends at ID@Xbox, we had the fantastic opportunity to demo EVERSPACE to Xbox and PC gamers at pretty much every major games show since GDC earlier this year." says Michael Schade, CEO and co-founder of ROCKFISH Games. "We cannot wait to launch our very first console game ever on Xbox One and offer PC gamers on Windows 10 a fantastic deal through buy once, play anywhere."
You can check out the early access trailer for the game below.