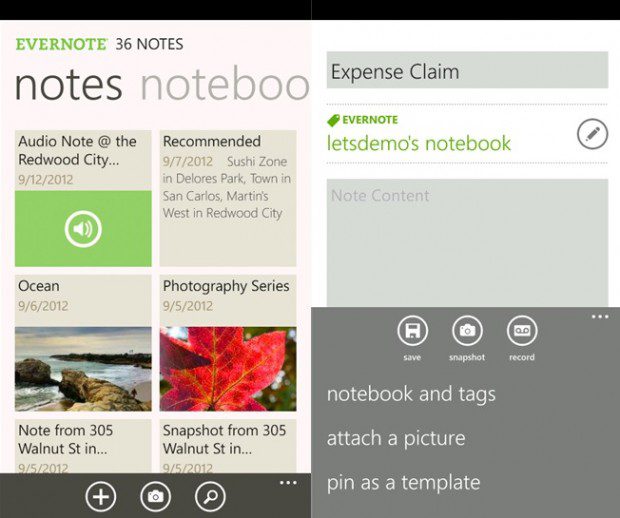 Evernote for Windows Phone has been updated to version 4.3.1.1117.  New in this version is a much improved Note Editor, with support for  more formatting,  the ability to edit pictures in Preview mode, and the ability to mask the PIN code on unlock.
What's new?

Better note editor:

– indentation (text, list, check boxes)
 – in line attachments
– table editing
– horizontal rule support
– layout improvement

Edit pictures in preview

Mask pin code on unlock
Download it here from Windows Phone Store for free.