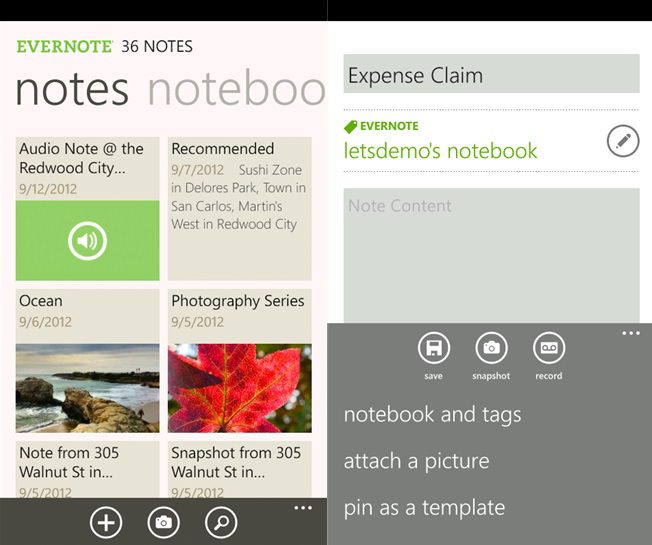 Evernote is still working on their Windows 10 apps with no ETA yet, but in the mean time they are still pushing out updates to their old apps.
Today Evernote released a small bug-fix update to their Windows Phone, bringing no new features but just squashing a few bugs.
The app, while functional, is getting a bit long in the tooth with an outdated design and missing features here and there. It would be nice to see Evernote updating their Windows app to Windows 10, but at this rate it'll be at least a year out. Windows Phone does have a few other note-taking apps so unless you're particularly invested in Evernote, I wouldn't recommend it at this point.
Download Evernote for Windows Phone from the store link below.