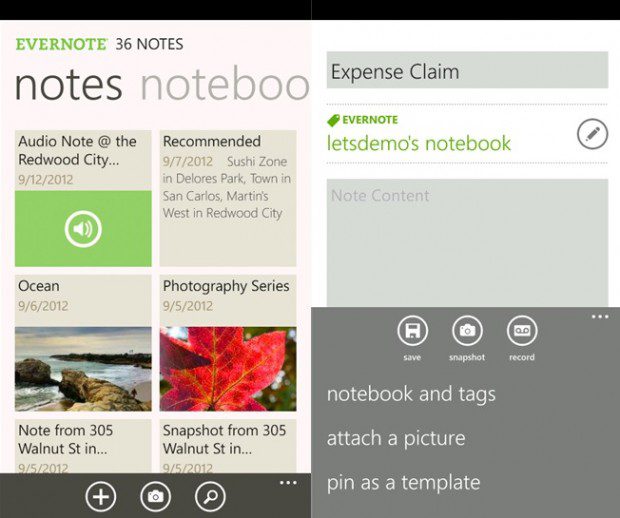 Evernote for Windows Phone app was updated to version 4.6.4.1149 in Windows Phone Store. This is a minor update that includes only bug fixes and miscellaneous improvements.

Some key features already supported in this app:
– Windows Phone 8 support: Faster loading and navigation
– Multishot camera: Take multiple snapshots without exiting the camera
– Slideshow: Swipe through a slideshow of all images attached to a note
– Speech to text: Transcribe your words and save the audio to the note
– Auto-title: Smart note titles based on note content, calendar events and location
Download it here from Windows Phone Store for free.