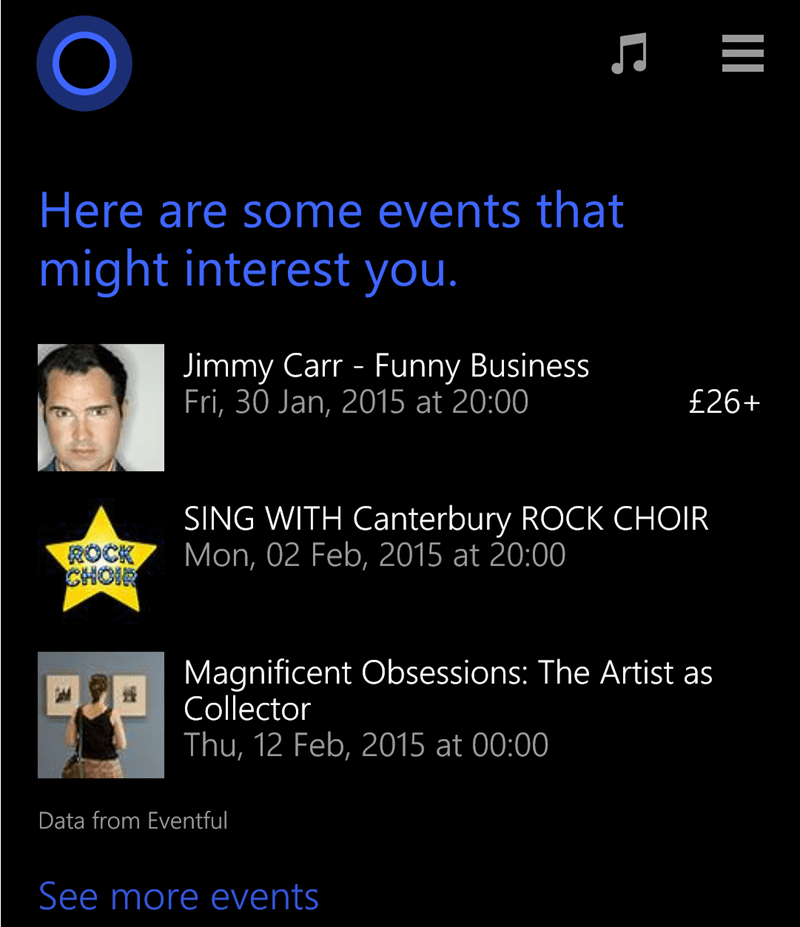 After an absence of some months, Eventful data has returned to Cortana in UK.
The feature drawns events data from Eventful's massive database of dates, times and locations which is used by more than 22 million registered users.
The company was acquired by CBS Interactive in July 2014, which may explain the absence of the service over the last few months,
To use the service, go to Cortana's notebook, select Interests, Add (+), tap Discover and select Events.
You are then able to select from a wide variety of interests, including music, performing arts, food and dining, dance and more. Users will then be notified of relevant events in their immediate area.
Do our readers have any use for this feature?