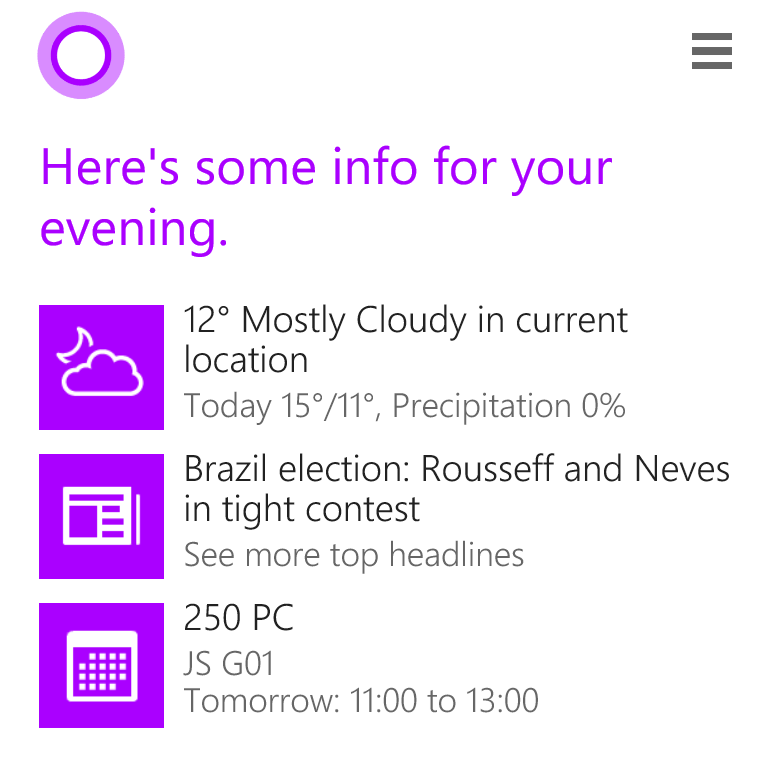 Inhopeless on Reddit reports that Cortana's Evening Reminders are now available in UK.
Evening Reminders gives you travel time to home and upcoming items on your calendar so you can be on time for dinner dates or get a reminder to go to bed early for that 7 a.m. meeting.
Are any of our other readers getting these updates? Let us know below.