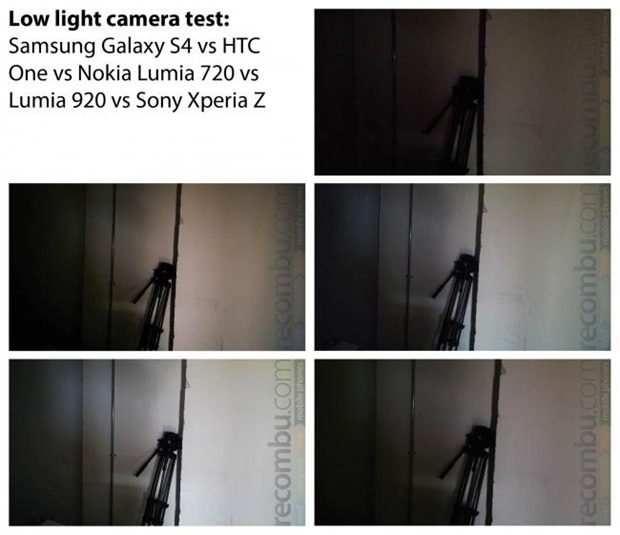 Recombu had a new Samsung Galaxy S4, HTC One and Sony Xperia Z on hand, and decided to compare the low-light performance of the cameras against the current champ, the Nokia Lumia 920 and also its younger sibling, the Nokia Lumia 720.
The result is in the grid above.  Pick the two best pictures and click the image to see which cameras took the best picture.
As the headline suggests, for me and for Recombu the Nokia Lumia 920 (8 MP) was the clear winner, but even the Nokia Lumia 720(6.7 MP) beat the performance of the HTC One (4 MP), Sony Xperia Z (13 MP) and the Samsung Galaxy S4 (13 MP), in that order, with the newest Android flagship having the worst performance.
The original, full-resolution pictures can be seen at Recombu here.
What was the result of your own blind test? Let us know below.