Pocket Outlook
Pocketnow have published some screen shots of what they say are meant to be Windows Mobile 6.5 mock-ups which may have been rolled into Windows Mobile 7 or may still be in line for Windows Mobile 6.5.1.
They show much more of the OS than previous versions, and to me look pretty slick.
Calendar and possible Text messaging screen, and the first look at a possible Microsoft finger keyboard.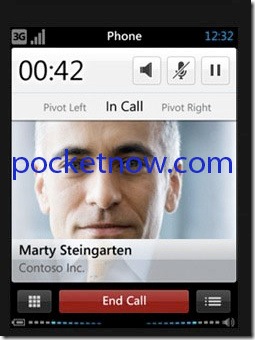 In call screen.
I know some readers were expecting even more from Windows Mobile 7, and these mock-ups may just be what Microsoft intends for later versions of Windows Mobile 6.5, but personally I am happy enough that this would be a UI which an OEM would not feel compelled to cover up, and in the end its the functionality and services associated with the OS which are important.