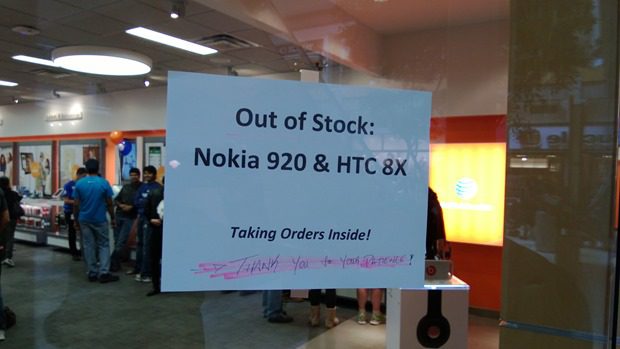 Ben Rudolph has tweeted this picture, taken at the Bellevue Microsoft Store, earlier today, indicating that the store has run out of both the Nokia Lumia 920 and the HTC 8X.
Twitter is also full of potential buyers hunting from store to store trying to find a Nokia Lumia 920 in particular, which seems to be the one that is in shortest supply.
Are any of our readers having difficulty getting their hands on one of these handsets? Share your tale below.