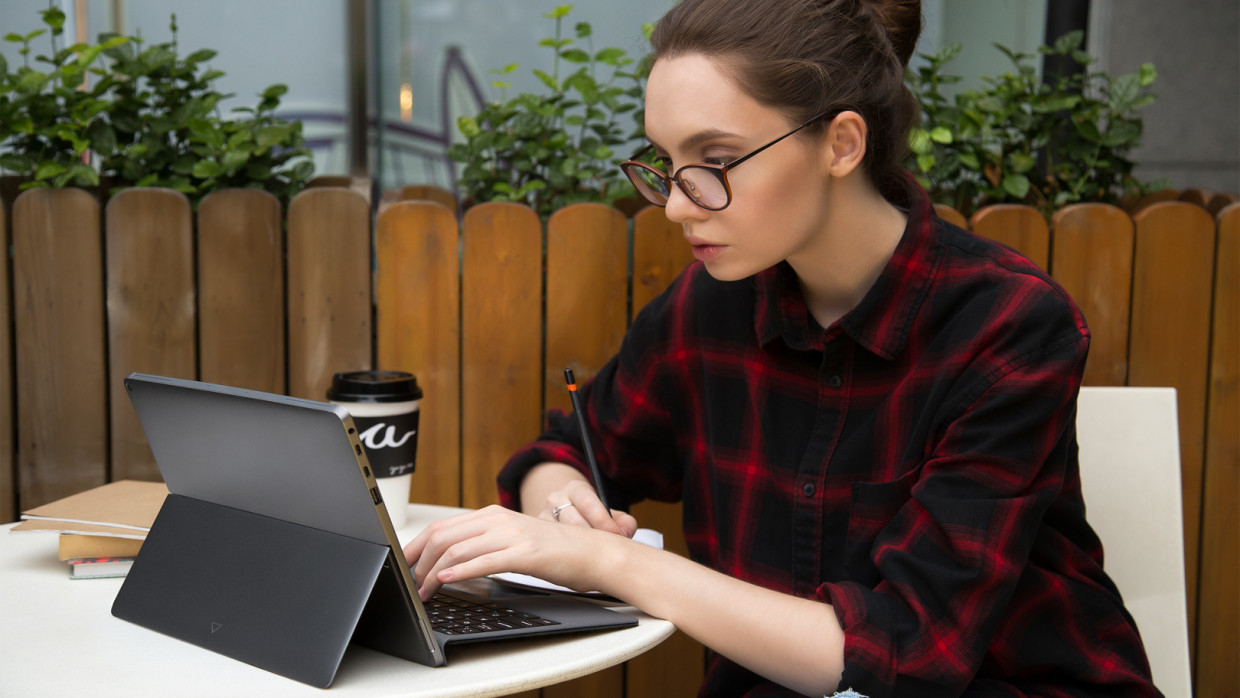 The Eve V 2-in-1 PC claims to be the first "crowd-developed computer" as all of the main parts of the device were based on feedback from the Eve community.
Eve's V device is a lot like Microsoft's Surface Pro line of devices but Eve V's specs are better than what you get with the Surface Pro 4 for the same price. It comes with Intel's 7th gen Core i7/i5/m3 processors. As for the RAM, you can get up to 16GB of LDDRP3 RAM with the Eve V and up to 512GB of internal storage (128GB and 256GB variants are also available). For the display, Eve is including a 12.3-inch IGZO LCD panel with a resolution of 2736×1284 pixels that's protected by Gorilla Glass with a special anti-reflective layer. As for the security, you can't get Windows Hello's face recognition feature on the Eve V but there's a fingerprint scanner that's integrated into the power button of the device.
The device has been in development for some time, but is now nearing production, and is expected to start shipping on the 10th June, which is pretty close to the May date predicted in their crowd-funding campaign last year.
Some journalists have had an early hands-on with the device, and it is expected to be part of Microsoft's Computex keynote.
Early reports indicate a solid, lightly branded device, with a good RGB back-lit detachable keyboard and Precision touch pad, with no real obvious issues.
Branded the king of ports, and addressing a major weakness of the Surface Pro, there's 1 USB-C Thunderbolt 3 port, 1 regular USB Type-C port, two regular USB ports, a 3.5 mm port for audio and there's also a microSD card reader. More importantly, the device boasts a 48Wh battery which, according to Eve, provides 12 hours of battery life.  All of this comes in a device that weighs less than a kilogram and has a thickness of 8.9mm.
The device represents better value than a Surface, and offers a keyboard, pen and magnetic sleeve for $799, while for the same price the Surface Pro has half the RAM, and no pen and sleeve.
Follow the campaign at Eve-Tech here.