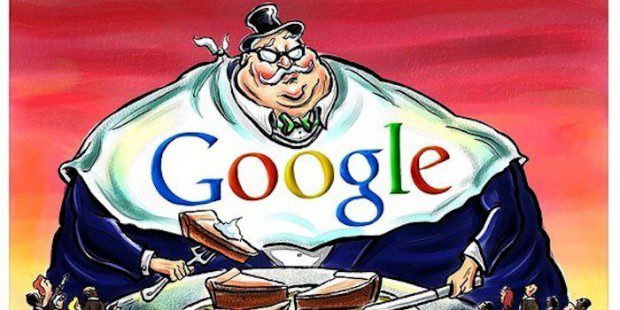 The EU has been investigating Google for anti-competitive practices since 2013, following a complaint by the Microsoft-backed Fairsearch coalition.
Now Reuters has seen a leak of an early draft of the penalties the European Commission may impose on the search giant, who stands accused using of its dominant Android mobile operating system to shut out rivals and favoring its own shopping service.
According to the document, Google may be ordered to:
Stop paying financial incentives to smartphone makers to pre-install Google Search exclusively on their devices
Stop forcing smartphone makers to pre-install its proprietary apps if this restricts their ability to use competing operating systems based on Android.
Google "cannot punish or threaten" companies for not complying with its conditions.
The conditions amount to an unbundling of the Google Play Store from Android, and would allow companies for example to pre-install the Bing Search Box and  Outlook Mail and Here Maps instead of Google's own search bar, GMail app and Google Maps, while still offering access to the Google Play Store collection of apps.
If Google does not comply "the Commission intends to set the fine at a level which will be sufficient to ensure deterrence,"  the document notes, which could be based on revenue generated from AdWords clicks by European users, Google Search product queries, Play Store apps purchases and AdMob's in-app advertisements.
Google may have to face a second fine for favoring its own shopping service and may have to rank the results of rival services as prominently as their own.
The EU is currently circulating the proposed remedy to Complainants to see if it adequately addresses their concerns, and the final result may therefore have additional tweaks.
Microsoft has had its own run-ins with the European Commission, but as a major provider of Google-alternative services may be the main beneficiary of the decision.