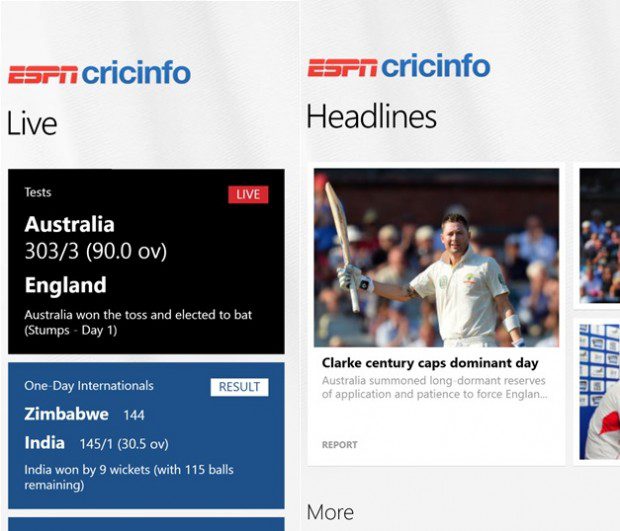 Windows Phone devices got ESPNCricinfo app back in May last year. This app got a major update today with all new design to make the experience on Windows Phone devices even better. It provides comprehensive coverage of cricket from around the world from espncricinfo.com. With live ball-by-ball scoring, comprehensive news, features, breaking news, fixtures, results, incisive opinion pieces and editorial content.
• Access to exclusive editorial content through sections such as 'Specials' and 'Blogs'.

• Share content through social networks.

• Support for 'ESPNcricinfo conversations' to read and post comments from the app.

• Live tile support

• All new design to ensure you follow the sport the way it should be.
Unfortunately, there are some strange bugs in this update that crashes the app for many users. So, be cautious before updating it. Download the app here from Windows Phone Store for free.