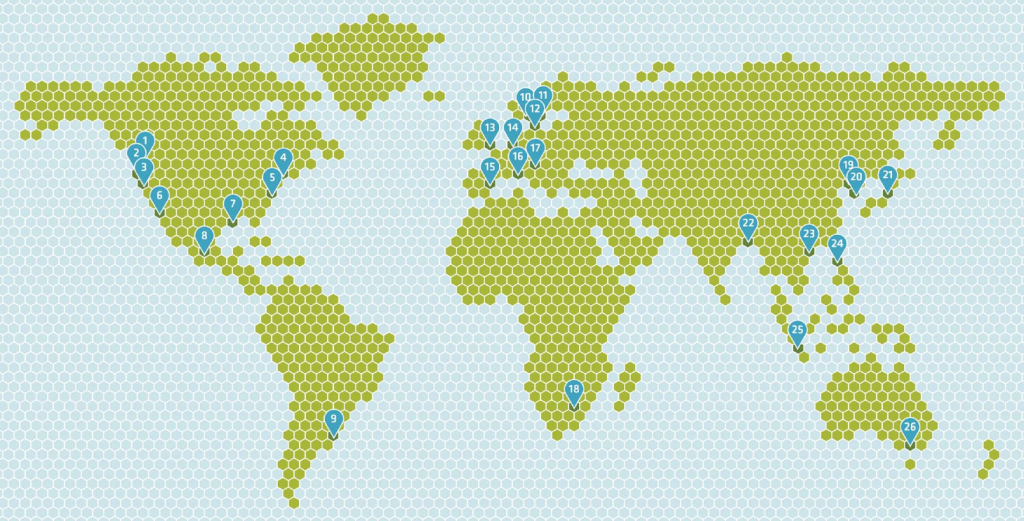 EPA today announced their 2016 Climate Leadership Award winners. Microsoft was recognized with 2016 EPA Climate Leadership Award for Organizational Leadership for its efforts in mobilizing a company-wide response to climate change through an innovative, internal carbon fee.
Through our work on carbon and our carbon fee program, we have reduced our company-wide emissions by 7.5 million metric tons of carbon dioxide equivalent through investments in efficiency, green power, and carbon offset community projects; purchased more than 10 billion kilowatt hours of green power; and improved the lives of more than 6 million people through carbon offset community development projects around the world.

In addition to our carbon fee, we've been working steadily to support a broader range of business and policy initiatives; including supporting the UN's Climate Neutral Now work, which encourages individuals and companies to commit to being carbon neutral; the RE100 coalition, which reinforces our commitment to 100% renewable energy; several efforts around the COP21 negotiations in Paris, including the World Economic Forum's open letter from Climate CEOs and the Paris Pledge for Action; our engagement as a founding member of the White House's American Business Act on Climate Pledge to amplify our commitments to carbon and clean energy; and signing on to the Corporate Renewable Energy Buyer's Principles designed to accelerate cost-effective renewable energy options.
Read more about it from the source link below.