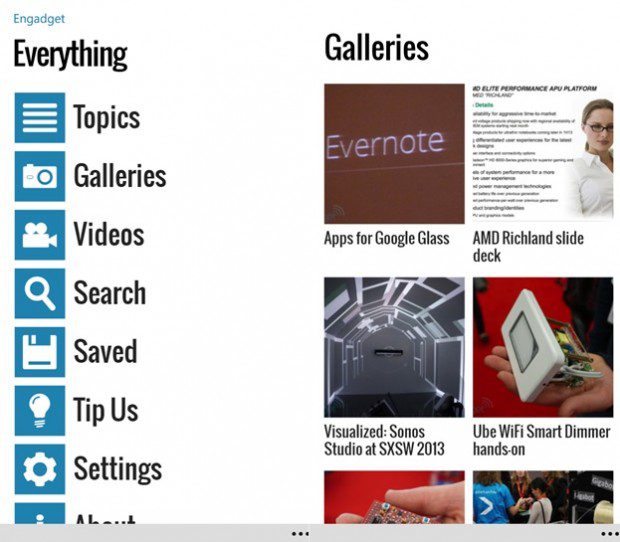 Engadget has released their updated version of their Windows Phone app specifically for Windows Phone 8 devices. This new app features clean design, Text to Speech capability, Live Tile support, Lockscreen notification support, background download support and more.
App Features:
• A non-stop, daily stream of all the news on Engadget, Engadget Mobile, and Engadget HD
• Have articles read to you with Text to Speech capability
• Control the app with voice commands like "read latest headlines", "play latest podcast", etc.
• See features, reviews, unboxings, and hands-on coverage as it happens
• Check out photo galleries of the latest gadgets
• Watch streaming video of "The Engadget Show" without leaving the app
• Get quick access to the Engadget Podcast
• Use the in-app option to tip Engadget on breaking news
• Commenting fully supported
• Saving feature to bookmark articles and view while offline
• Integrated mini web browser for viewing web content without leaving the app
• Intuitive and clear interface
You must definitely give it a try. Download it here from Windows Phone Store for free.