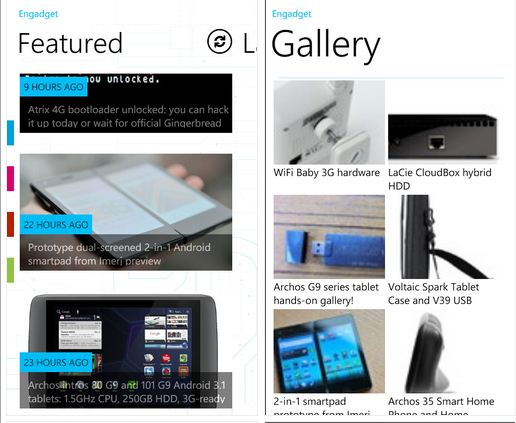 Engadget, one of the leading technology blogs in Internet had a Windows Phone app already. They just updated it to v2.0 today with Mango features such as fast app switching, background update, etc,. This app's responsiveness seems to be better than previous version but I'm annoyed by the notification stating that 'feeds may take time to load because of network speed' ! !
App Features:
• A non-stop, daily stream of all the news on Engadget, Engadget Mobile, and Engadget HD

• See features, reviews, unboxings, and hands-on coverage as it happens

• Check out photo galleries of the latest gadgets

• Watch streaming video of "The Engadget Show" without leaving the app

• Get quick access to the Engadget Podcast

• Use the in-app option to tip Engadget on breaking news

• Commenting fully supported

• Saving feature to bookmark articles and view while offline

• Integrated mini web browser for viewing web content without leaving the app

• Intuitive and clear interface
You can download this free app here.