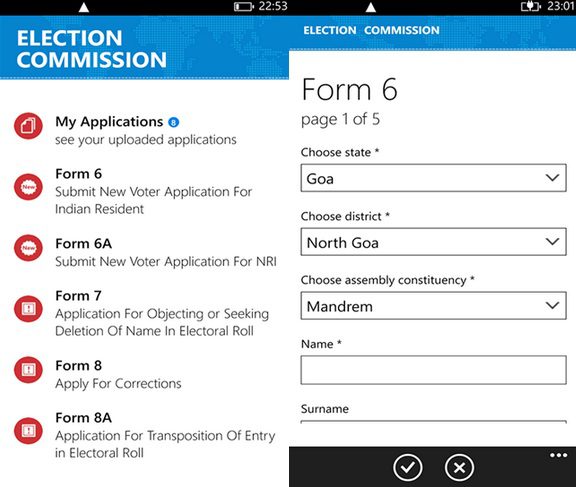 Election Commission of India has released its official app for Windows Phone devices. This voters registration application can be used by Indian Citizens (Resident and Non Resident) to register themselves as a voter in the electoral roll and take part in the Indian electoral process. This app also allows users to check the status for his/her applications.
This application allows a user to submit the applications for
– Registering as a new voter (FORM 6)
– Registering as a NRI voter (FORM6A)
– Applying for corrections (FORM 8)
– Applying for transposition of entry in electoral roll (FORM 8A)
– Applying for objecting/seeking removal of name in electoral role (FORM 7)
Download it here from Windows Phone Store for free.