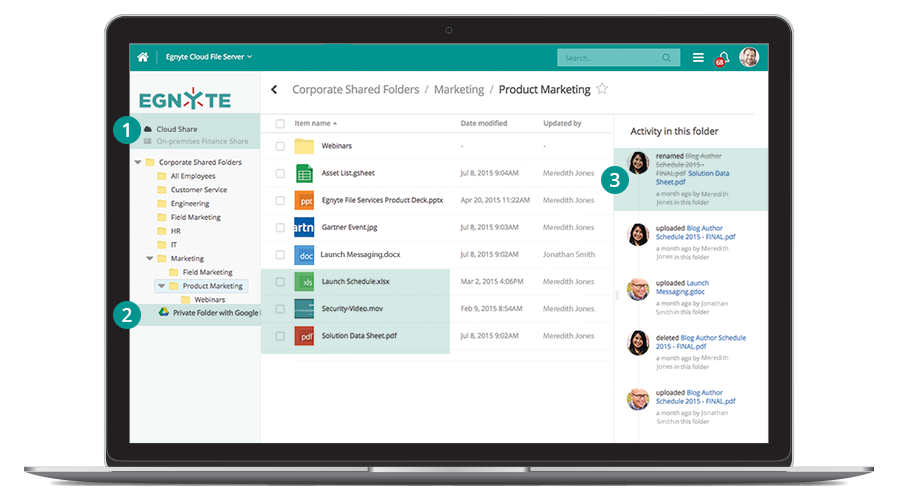 Egnyte, a leading cloud provider of smart content collaboration for the enterprise, today announced a partnership with Microsoft. As part of the partnership, they will make Microsoft Azure the premiere storage option for new Egnyte customers. Egnyte already has integrations with Azure AD, Azure Key Vault, Microsoft Office 2016, Microsoft Office 365, Microsoft Office Mobile, and Microsoft Sharepoint Online. Today, they are also making its Egnyte Connect solution available to Azure customers in the Azure Marketplace.
"At Egnyte our strategy has always been around openness. We want to empower businesses to build their digital workplace with an ecosystem of best-in-class applications that fit the needs of each employee to get work done efficiently," said Egnyte CEO Vineet Jain. "Microsoft has been a leader in the enterprise for many years, providing the strongest suite of services for business on the market. By developing a complete end-to-end collaboration with Microsoft we are able to offer businesses of all sizes an opportunity to build their digital workplace with the best solutions on the market today."
"As organizations continue to move their businesses to the cloud, customizations become increasingly important," said Steve Guggenheimer, corporate vice president of Microsoft's Developer eXperience & Evangelism (DX) group. "Egnyte has developed an open architecture that enables them to integrate with Microsoft products on several fronts, including collaboration and mobile apps with infrastructure-as-a-service in the future. Our joint customers will be able to select Microsoft Azure storage as the backbone of their infrastructure."
Read more about it here.