Do you like boiled eggs? If you do, this app is just what you need. It will help you cook eggs to your favorite recipe. Want soft-boiled or hard-boiled eggs? Choose the egg size, starting temperature, recipe – and start cooking. For accurate calculation of the cooking time, specify the height above the sea level at your location. The app also has a special GPS-based feature that automatically determines your current height. If you like a recipe, you can add it to your list of favorites – so if you ever need to cook to this recipe again, just tap it on the screen and start cooking.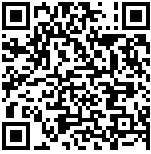 Unique to Egg Timer is the expert mode with detailed weight – and temperature selection, possibility to switch units (Gramm – Ounce, Celsius – Fahrenheit, Meter – Feet) and support EU, US and RU egg classes.
Now, for a limited time only (until end of March) this app, which is usually $0.99 is available completely for free. Grab it now to get this full version and you will receive all updates for it for free too.
Egg Timer available in English, Russian and German.