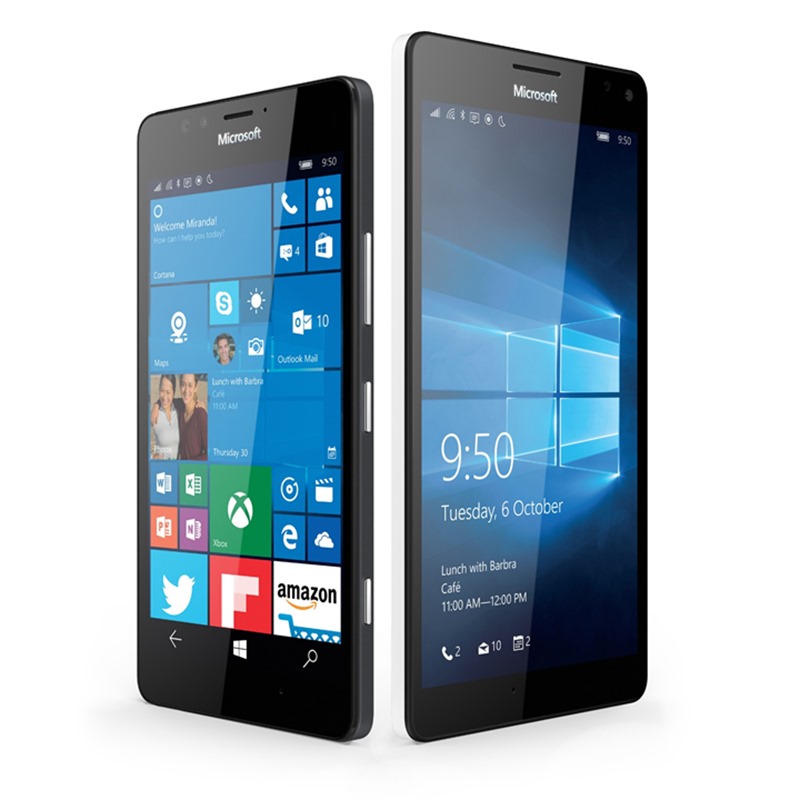 While EE, Vodafone and O2 last month announced their plans of stocking Microsoft's new Lumia flagship device, we weren't too clear on the details on who would stock what.
Now EE and O2 have at least clarified, Vodafone UK appears to have backed away from the devices, with the pages of the Lumia 950 and 550 no longer appearing on the site.
However, EE will be selling both the 950 and 950 XL online and in-store starting from £32 a month. While you can pre-order both handsets now, the 950 XL isn't showing up online yet in regular channels,  but an EE rep claims that it will be sold in stores.
O2 UK will also be selling the Lumia 950 and Lumia 550, albeit both in black with  no other colour options. Pricing details weren't given, but the devices should generally be in the £32 and £7 ballpark respectively.
Microsoft's latest Lumia flagships have proven divisive, while they are both excellent Windows Phone handsets, do not stand out massively among a sea of iOS and Android handsets. If you want a no-compromise Windows Phone experience, these are the devices for you.