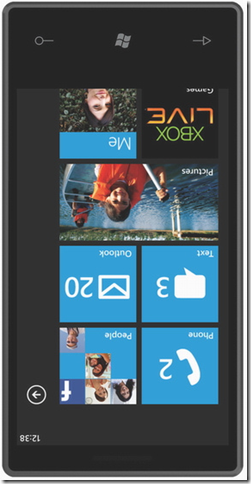 Lets be clear.  I don't like Windows Phone 7.
Yes, the new operating system does bring a lot new to the table, but in the process has taken away the unique freedoms Windows Mobile fans have come to enjoy over the last few years.  In fact, I find it difficult to believe some-one who called themselves a Windows Mobile fan could like Windows Phone 7.
In many ways our worst fears have been realized. A year ago, who would have believed Windows Mobile 7 would lack cut and paste, multi-tasking, memory cards and the ability to run arbitrary applications?  In many ways the OS is worse than the iPhone, since we have been used to our freedom for more than a decade and have had it snatched away.
I have a theory that platforms in decline, such as Windows Mobile has certainly been, sometimes grasp too whole-heartedly at the criticism of their detractors in an effort to turn things around, and in the process throw out the baby with the bath water.  So we have seen PalmOS, long criticized for its lack of multi-tasking, now becoming in its WebOS incarnation the example of how multi-tasking should be done.  Now we have also seen Windows Mobile, the paragon of mobile OS freedom, but devoid of much consumer appeal, becoming even more locked down than the iPhone, and even more unfriendly to business.
What does this mean for WMPoweruser.com?  We still love Windows Mobile but we are not stupid enough to believe there is any point in hanging on to a platform abandoned by its founders, much like the the Tapwave Zodiac community did. We, like all Windows Mobile users, are faced with moving on to the big 3 platforms (in the US at least); Android, iPhone or Windows phone 7.
At WMPoweruser.com, we will be choosing Windows Phone 7. 
This however is not because we are accepting of the limitations Microsoft imposed, but because we know, lurking under the layer of Microsoft's stupidly imposed restrictions sits a \Windows directory and a Registry, and we wish to report on the community wresting away control from those who think they know better.
Of course we will also continue to report on all the great things Microsoft has done with Windows Phone 7 series, as we have done already. In fact for many of our readers Microsoft may have already made a compelling argument for using the new mobile OS.
What is your plans for Windows Phone 7?  Let us know in the poll below.
[poll id="19"]