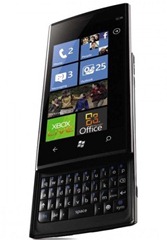 There's not really much I can say here that is gleaming with positivity concerning the Dell Venue Pro. When we saw the device by a different name, it shook our core; to the point of waiting patiently for the news that the plastic chrome monster would be released. And then it was in November – albeit for a few days till many found issues with the initial batch of engineering units. Oh but time passes on and we continued to wait and even used illegal measures to order that piece of technology (which was close to 600 dollars after taxes). And then it came on December 17 to my door and several other doors to earnest technogeeks alike. Well, we know others waited and waited and of course the waiting story of the Dell Venue Pro has been on mobile tech sites alike – even our very own wmpu. So to say that people have at least a superficial knowledge of the Dell Venue Pro isn't a big stretch. But what truly is the stretch is what happened in almost 7 months post its December release. Strap yourself in, this is going to be a long ride to call Big Daddy Microsoft to rear its ugly Dell child in line.
Oh where do I start? The only device that wasn't hotdogg'd like all of the other Windows Phone devices, the Dell Venue Pro stands out on its own and commands attention from anyone who even glances at the device at happenstance. When I finally received the device, of course, I record it! Who wouldn't. But then, literally within an hour after use, I noticed some funny bugs. Lockscreen lag (vs the HD7 at the time), issue with waking up, and ultimately the bane that would reach several users. Oh yes, the wifi bug. For the ten of us that doesn't know what the famed wifi bug is, well, if you connect to wifi, the device freezes. It isn't just a freeze that will go away after a few seconds like other Windows Phone devices, but the freeze requires a battery pull. If the freeze was attributed to wifi being connected after hours or even days, that many users can understand. But it's not after hours of constant wifi connection or even days, it's minutes. The minutes vary, but personally, it was about 5 minutes on my first device from Dell.
Of course this prompts me to call Dell Mobility. Stop me if this sounds familiar to you guys who own a Dell Venue Pro. A refurbished device is sent to you and then the device has the exact same problem. It should sound familiar, that's the hell that I and several Dell Venue Pro users have experienced. Multiple refurbished units, and months of frustration later, we are given a date for a new firmware update that will fix these issues. The firmware update was to be released with NoDo, that was the initial suggestion that Dell Mobility has given customers, but we all know what happened. Nodo came and went. No firmware update. Well, I think anyone can understand that sometimes a firmware update will be applied separate from Nodo. HTC did it, Samsung did it as well. NoDo was pushed, but days (or weeks, depending on the type of device and carrier) afterward, those companies pushed out firmware updates in a timely manner. And those companies should be applauded for their efforts.
And then, there's Dell. The story has changed so much for this mythical firmware update, I don't even have the slightest of where it began. All I know is that Mobility representatives began telling customers that the update would be pushed out with NoDo around March. Then, the update would be separate from NoDo and released in April. And now, the firmware is coming sometime soon, but all refurbished units have been frozen. That is what me, and several other owners of the Dell Venue Pro have been told.
So, let me see if I get this straight. Users were told that an update was coming for almost 3 months, every date that was given has passed and there has been no update. And now, when the wifi bug gets even worse, you expect users not to receive a refurbished unit when Dell made this mistake? To grin and bear it because an update is coming? Really And freeze the refurbished units from being sent out because they have the same problems as the phones we hold in our hands? I know it can't be just me – but doesn't that seem a bit wrong to you? If this was an isolated incident on my experiences, would I report this? Absolutely not. But several users are told this and expected to just comply.
At this stage in the proverbial mobile space, a unified product is important to ensure that proper devices are sold. Microsoft, you have made a quality OS that has me looking negatively on other mobile OSes because there isn't strict unification and unified experiences. You deserve a pat on the back, the kudos the whole nine yards. But then, you have a company like Dell that's ruining the experience. Oh, they are. Not only was a product sold with several issues since November, quality control of the product is insulting, but users of the product are at a point to where nothing can be done. And yet Dell is continuing to sell these devices to users worldwide; even recently going to AT&T with a new firmware no doubt. I have no idea if there are intermittent issues with wifi from the AT&T branding, but I do know every other Dell Venue Pro sold; even the one with the mythical 7355 OS bundled, has a wifi problem.
But Malcolm, why don't you switch the microsd card slot out like xyz suggested months ago? Excellent question. Here's a retort – should I have to? We've been told ad nauseum that removing the black tape from the microsd card slot voids the Dell warranty; leaving you SOL when another issue occurs (you know like slow wakeups on hard reset, dust under the curved gorilla glass screen and a plethora of other issues to include the camera). Should a user have to void their warranty to fix a main problem with a device that was launched apart of the new windows phone brand of devices?
Dell is releasing a new Dell Venue Pro model that is running Mango. Before I even begin to discuss the "new" device, let's consider what Dell has done with other devices. Almost each and every single device released last year (Dell Aero, Dell Streak, Dell Venue Pro) has a large issue. Further, a firmware update is promised to users and it is a painstaking process to actually receive that update. Microsoft, Dell is ruining your image in the mobile space by treating customers in such a manner while selling devices with the Windows Phone brand. Every single other company with a Windows Phone that has an issue solves the issue in a relatively short amount of time (including Samsung). And Dell still hasn't. Don't you think it's time to step in before Dell cuts off a huge user base? You know the ones that prefer devices with a keyboard and also enjoy a slide up keyboard? I know I do!
Microsoft, this situation is looming on ugly levels and the commentary is just a piece of what issues have faced. I haven't begun to discuss the disconnect between the supervisors at Dell and the Mobility support agents, the vaulted promises given to some users while others suffer, and a plethora of other issues. Microsoft, it is time to seriously intervene before Dell costs the company (and potential Windows Phone users) to go to different OSes, you know like Apple or Android? Please, nip this in the bud before it gets worse. I can assure you, this will get worse. I've been a loyal customer with Dell for almost ten years, and I think many that have been users of Dell devices for that long can attest to several issues that Dell (mobility specifically) has undergone in the past few years. Step in and intervene before more money is lost.