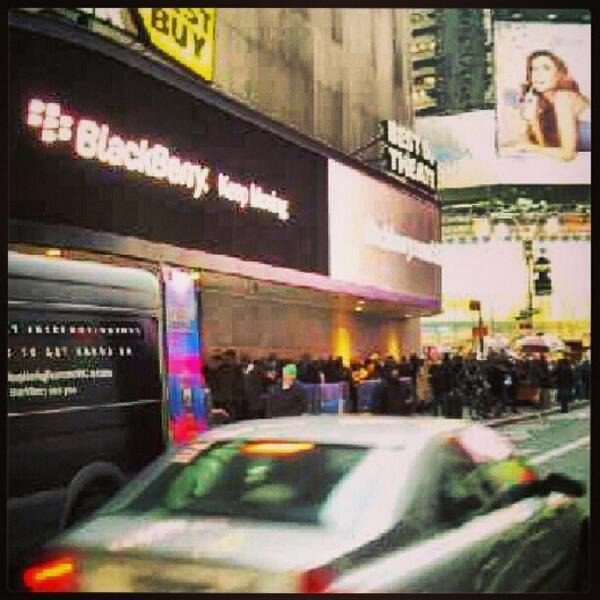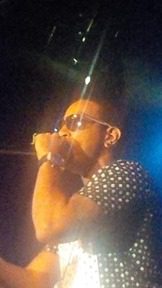 Today was launch day in USA for Windows Phone's biggest competition for 3rd mobile ecosystem, but of course you could be forgiven for not knowing the Blackberry Z10 has just arrived, as the device landed in AT&T stores with hardly a ripple.
That did not stop a poster in the Crackberry forums from posting the above picture (presumably from the quality taken with a Blackberry) saying:
Massive line forms for the Blackberry Z10 in New York.

Looks like strong demand for the Z10 in yet another country!
BB10 Believe it!
After responses such as "Sweet" and "Unbelievable!!! With all the negative sentiment in the the US, I totally didn't expect that!" it soon however turned out the queue, if there even was one, was in fact for an event put on by Blackberry in the Best Buy theatre featuring Ludacris and some other musicians (right, picture taken with a Z10).
Real interest in the Blackberry Z10 is probably best typified by this report from CNBC, which states:
7 devices by mid-morning is probably not the US revival Thorsten Heins was looking for. Blackberry's share price was down 7.74% at the end of trading today.
Thanks Shane for the tip.