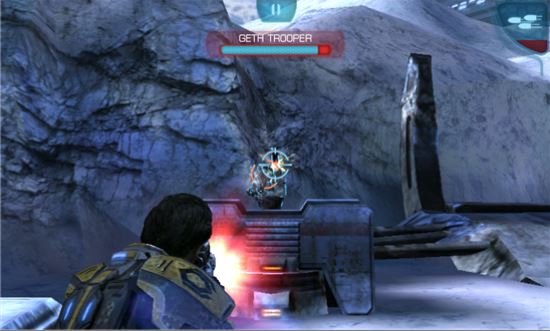 Electronic Art's Mass Effect:Infiltrator is now available as an exclusive Xbox game for Lumia Windows Phone devices. Mass Effect: Infiltrator is a 3D third person shooter which mimics many of the gameplay features and animations of the main Mass Effect games, including the use of cover and the combination of gunplay and biotic powers.
Game description:
YOU'RE A CERBERUS AGENT – GONE ROGUE!
As Commander Shepard battles Reapers across the galaxy, veteran Cerberus agent Randall Ezno procures aliens for illicit experiments at a secret facility. But when the Director of the facility goes too far – Randall fights back and vows to bring Cerberus down!

Can you fight your way off the hostile Cerberus base and deliver their secret research to the Alliance?

ENTER A NEW DIMENSION IN WINDOWS PHONE GAMING
Move freely through massive exteriors and a fully realized Cerberus base. Featuring groundbreaking graphics and intensified audio, enjoy a console-like experience that marks the next leap in Windows Phone gameplay.
Download it here from Windows Phone Store for $6.99 with free trial available.