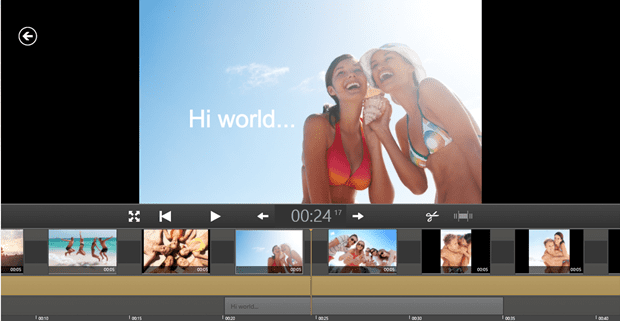 It seems new APIs will allow much more powerful apps, according to an entry for a Build Session on Channel 9.
The session will cover the new Windows.Media.Editing API, which will allow to developers to create apps to edit video.
The description notes:
Creating applications that edit video is now possible on a Windows Phone. From simple trimming of a single video clip to complex editing of a composition containing multiple clips and a background soundtrack, the new Windows.Media.Editing APIs give application developers on the Windows Phone Blue a powerful tool to quickly build a dedicated video editing application or add editing as a feature to another application.
This level of access suggests rather strongly that video in the media folders will no longer be sacrosanct, and users will have a lot more freedom to do what they want with video they download or sideload.
We should know a lot more of course in little more than 8 hours – stay tuned to WMPoweruser.com for more.