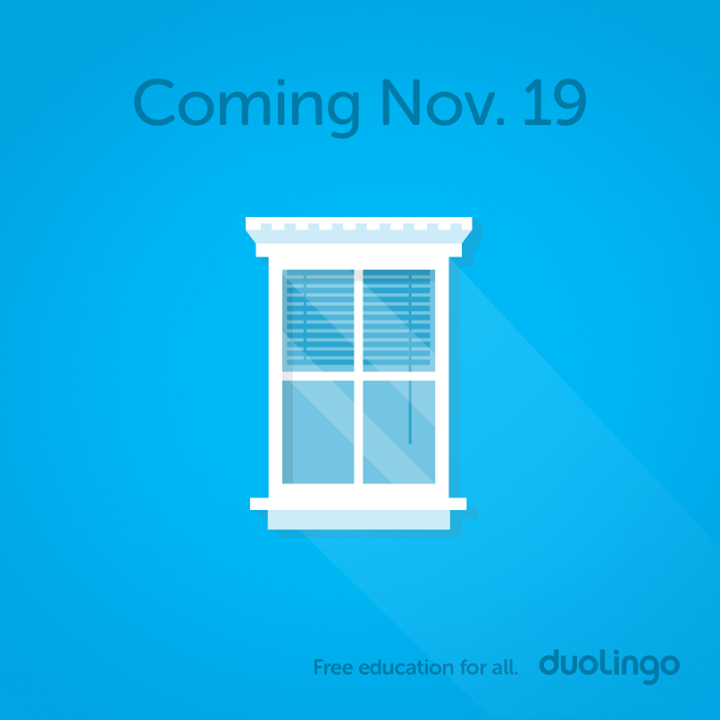 A week ago we wrote that Duolingo CEO Luis von Ahn has revealed that the company is working on a Windows Phone app for release soon.
Now the company has posted the above picture on their facebook page with the heading "Guess what's coming!"
I think the window on the Microsoft blue background gives us a pretty clear idea what's coming and now also when – with the teaser suggesting a November 19th launch date.
Duolingo takes an advanced approach to language tuition and provides it free of charge, making its money elsewhere.
I am sure many of our readers are looking forward to the app's arrival.
See the page here.