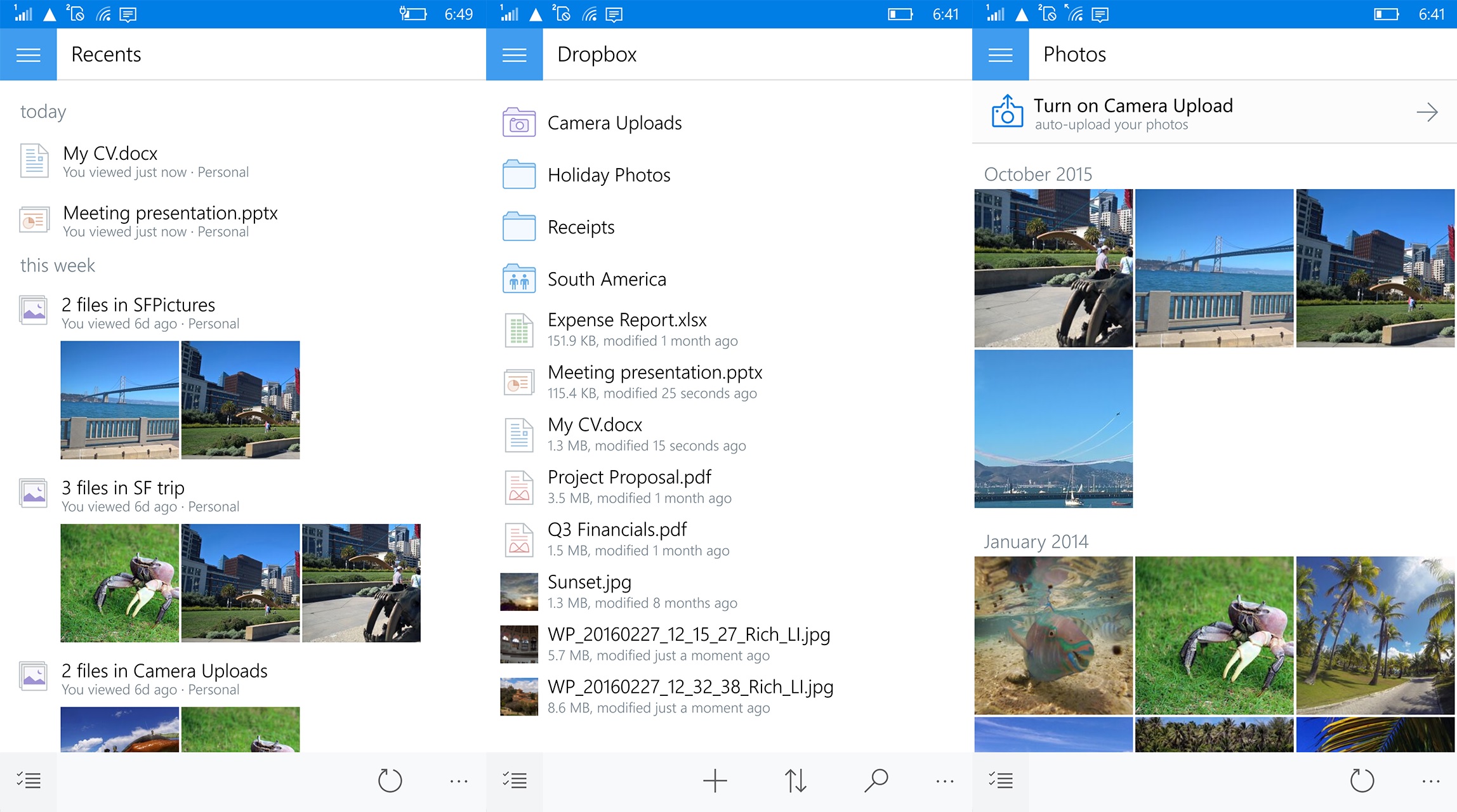 Dropbox today updated their Windows 10 app with bug fixes. Rudy Hyun tweeted that this update fixes an specific issue with Windows 10 10240 x64. He also revealed that a major update is coming. Two months back, Dropbox released a major update for their app. Check out the new features added below.
v4.2 change log:
• You can now undo some actions: copy, delete, move, and rename

• Notifications view: access to all your notifications in the app

• New Offline and Search UI with breadcrumbs

• You can now select a parent folder on the search page to extend your search to this folder

• Take a picture or record a video directly from the application and upload it to the current folder

• New + button to create content on your Dropbox.

• Comments have been added to Recents view

• Video timestamps added to Photos view

• New page transitions and animations based on GPU

• New small UI for Desktop, the window width can now be decrease up to 360
You can download the updated app from the link below.