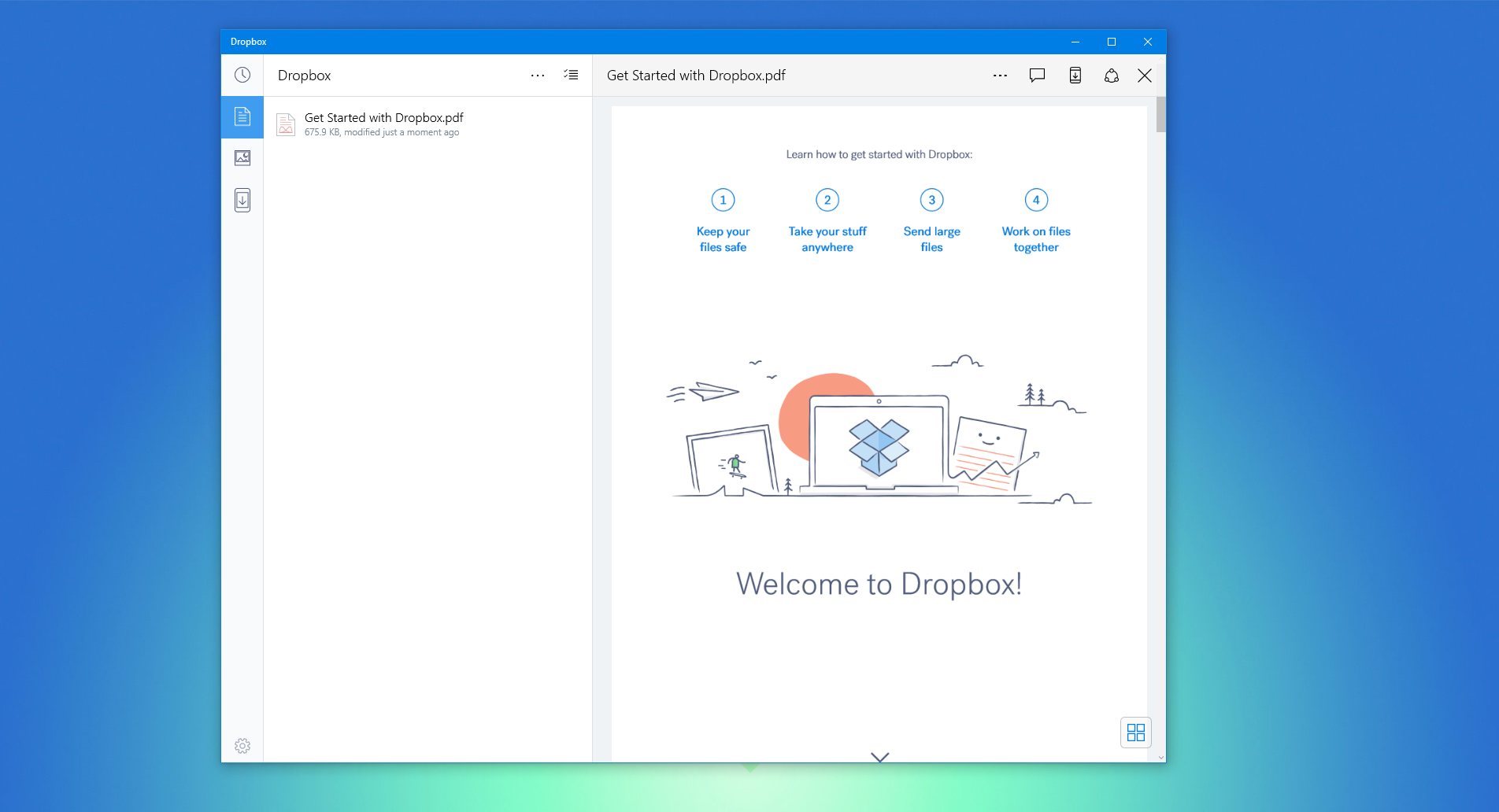 Dropbox for Windows has picked up another update from the prolific Rudy Huyn, who is the coder of the official app.
According to the developer the update brings a new camera upload feature , and brings recently added features, such as the ability to generate a sharing link while the app is uploading, to Windows Phone 8.1 and Windows 8.1.
Dropbox for w10, wp8.1, w8.1 updated! Including a brand new camera upload feature and 8.1 apps receive new features recently added to w10

— Rudy Huyn (@RudyHuyn) March 9, 2016
If you are a Dropbox user, make sure to check out the latest update by following the link below.
Developer:
‪Dropbox Inc.‬