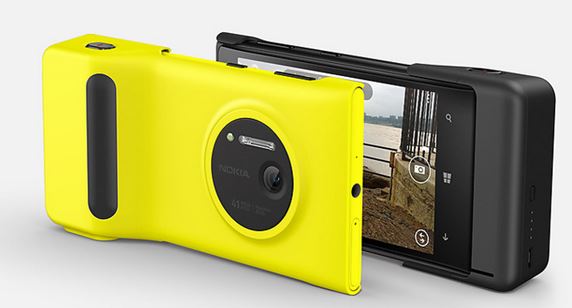 DPReview, likely the most respected camera review site,  have posted what should be the definitive review of the camera on the Nokia Lumia 1020.  Their 11 page review addresses nearly every aspect of the handset and they conclude:
The Final Word

The Nokia Lumia 1020's innovative zoom and impressive image quality set it apart from all competitors. By nearly every metric, it takes better pictures than any other phone on the market.

Its imaging Achilles heel is its camera app's sluggish shot-to-shot and start-up times. While many phones feel nearly instantaneous on both fronts, the 1020's four-second delays can feel very long. Whether you find this negligible or nauseating depends on your personal style of photography.

Of course, no phone only serves as a camera. The 1020's Windows Phone OS is slick and snappy, but its app support leaves something to be desired.

Mobile photographers who prize image quality and can live with a little waiting, even those currently committed to another platform, should absolutely consider the Lumia 1020. On the other hand, if your main goal is capturing snapshots to share on social media, the points against the 1020 will weigh more substantially.
The Good

The Bad

Best-in-class overall image quality
Zoom doesn't compromise image quality
Best-in-class low light performance
Well-designed full manual control in camera app
Sunlight-visible screen
Solid ergonomics with two-stage shutter release
Very good flash performance
Nice panorama mode
Very good video quality, especially in low light
Optional camera grip available

Long shot-to-shot times
Slow camera app startup
No control over imaging parameters like sharpening, saturation or contrast
No HDR or true burst modes
Images soft in corners
Imaging app support limited compared to closest competition
Read their full and detailed review here.