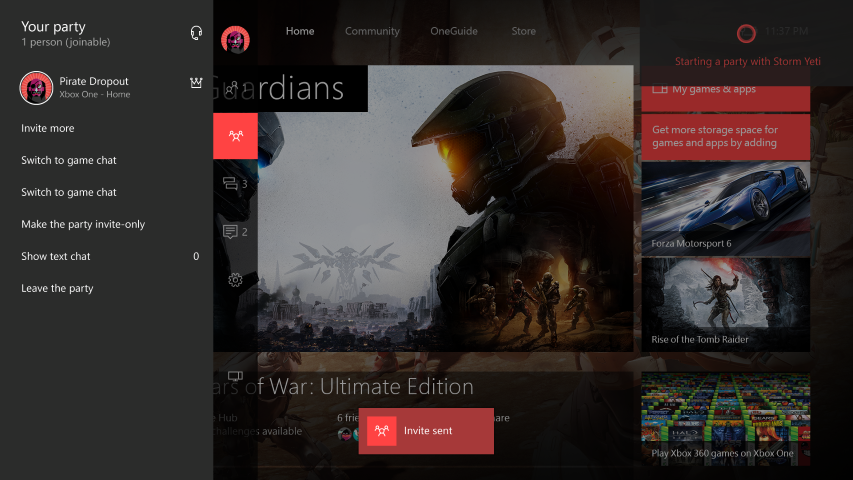 Microsoft today announced that the Xbox Summer Update starts rolling out this weekend. The update is already available for some users. It includes Cortana, Background Music support for apps like Pandora, improved Game Collection interface, best of the Xbox Store and Windows Store in a single unified experience and more. Read about all the new features here. If Xbox is not notifying about the new update, you can check for updates manually by following the below process,
Scroll left from Home to open the guide.
Select Settings.
Select All Settings.
Under System, select Console info & updates.
Available updates will show in the second button down in the first column.
If an update is available, the button will read Update Available. If your console is already on the current release build, the button will be grayed out and will read No update available.
Microsoft also confirmed that it is a staged roll out, which means you may not get the prompt to update your console immediately. It may take a day or two.