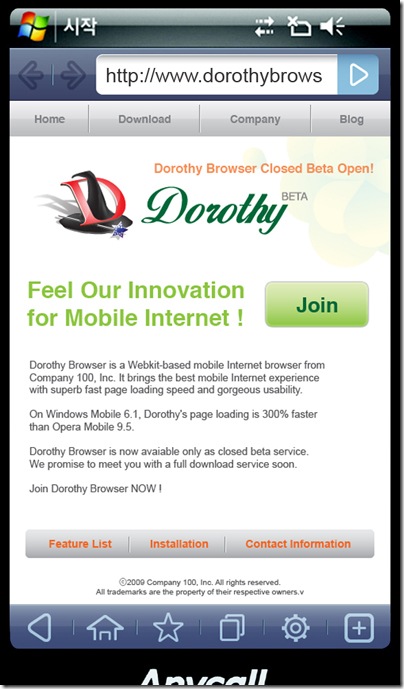 Dorothy is a new webkit-based browser (like the ones on the iPhone, Google Chrome , Palm Pre and the Iris browser on Windows Mobile) created by Company100, which promises page rendering times up to 3 times faster than Opera Mobile.
The application is designed for high end devices, with at least WVGA screens and 400+ Mhz processors and is currently in closed beta. According to FuzeMobility, which has a copy, the rendering is relatively good, but the browser still needs some polish, for example kinetic scrolling does not yet work.
To sign up for the beta visit the company's website here.
Via FuzeMobility.com