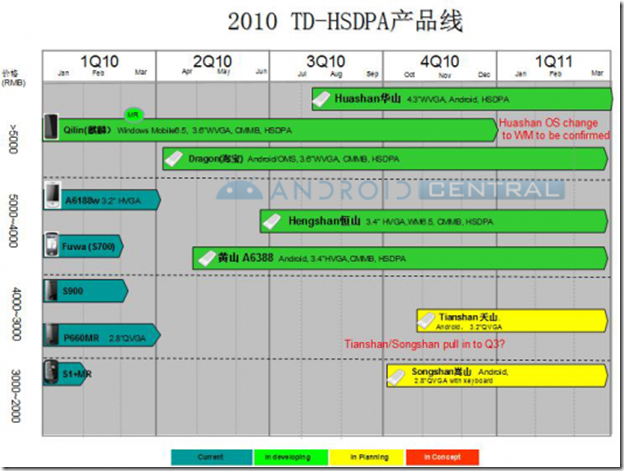 AndroidCentral managed to come across this device roadmap for HTC's subsidiary Dopod, who operates in China.
Besides showing a number of Android devices, it confirms a HVGA windows Mobile phone set to be released at the end of Q2 2010.  This is likely the Chinese version of the HTC Photon, a smaller version of the HTC HD2.
Read more at AndroidCentral here, including speculation of an Android HTC HD2 being changed back to Windows Mobile.