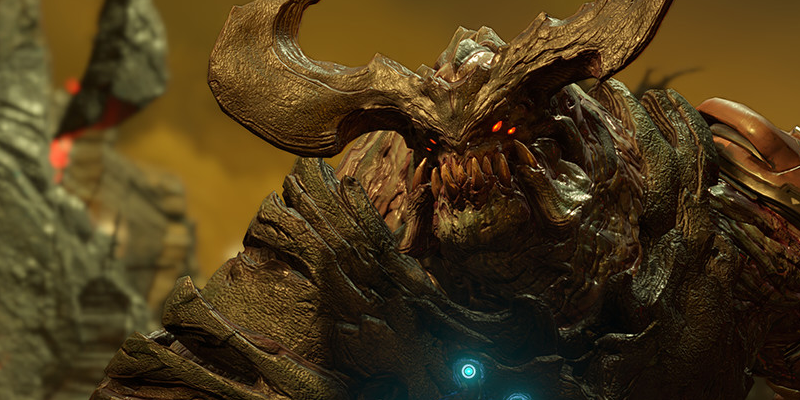 Doom (also known to some as Doom 2016) released earlier this year to critical acclaim, and with acclaim comes DLC. All of Doom's downloadable content will be focused on the multiplayer portion of the game, but it's being handled in a way that won't split up friends.
The first DLC pack for the game is called Unto the Evil, and it releases on August 5th. It adds three new multiplayer maps, new equipment/weapons, and a new demon. The thing is, though, how do you avoid splitting the player base into people who have DLC and people who don't have DLC?
The solution is shockingly simple. One of Doom's new features is called PartyPlay, and it allows people who don't own downloadable content to play the DLC content as long as they're in a party with someone who owns it. This simple solution means that if you have friends who buy the DLC and just want to play with them, you don't have to worry about spending $15 on it. This is a really nice move for the consumer, and hopefully more games will follow suit.
If you'd like to buy Doom for your Xbox One, you can do that here, and you can get the season pass here. Windows gamers can find the game on Steam here.
Do you play Doom multiplayer? Will you be buying Unto the Evil? Let us know in the comments below!