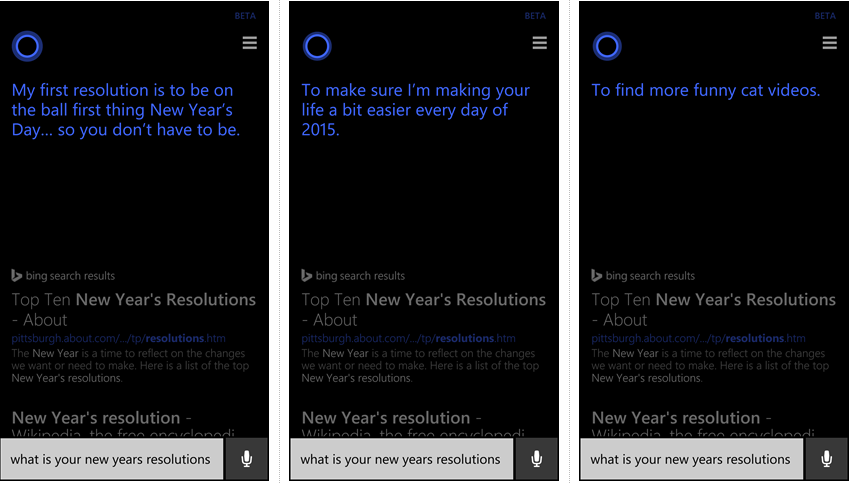 Cortana's chit-chat is a big part of what gives the Digital Personal Assistant personality, and it is just right that we spare a moment for our assistant this holiday and ask her what her plans for the new year are.
If you ask Cortana what her New Year's Resolutions are she has a number of answers ready, ranging from finding more funny cat videos to being 20% cooler in 2015.
What is Cortana telling you? Let us know below.
via Reddit.com