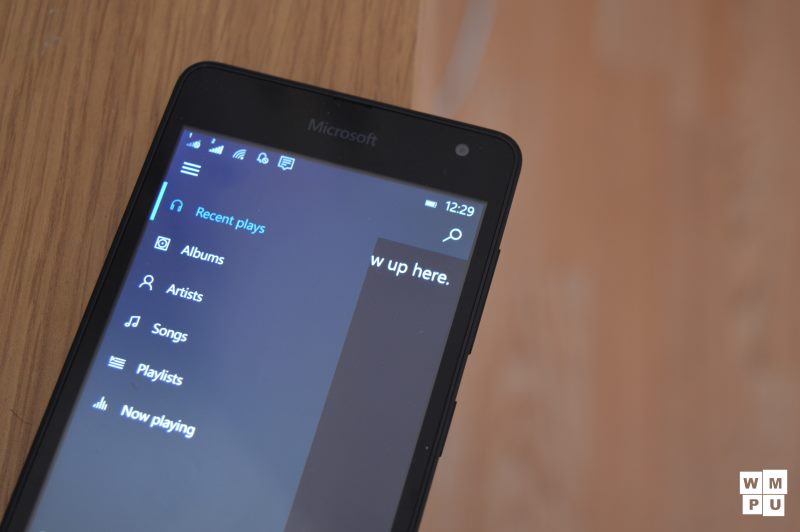 Microsoft yesterday killed off the Xbox Music brand, an event that was rumored to be happening for a while now. While many are up in arms about the name "Groove", with some preferring "Zune(!)" and others preferring "Microsoft Music (for Windows 10 special edition with Cortana Integration)", there's a key factor that is being overlooked here.
Groove is not yet as functional as it should be in order to compete with Apple Music or even the Xbox Music web player – not to mention Zune of years past.
For some, the Windows apps may act as a basic music player, and that's fine, but if Microsoft wants to compete with the mainstream music services, it would need far more than being basic to catch up.
For starters, the Windows 10 desktop app still has no way of providing recommendations to users. Sure it can tell you which artists are similar to the artist you're currently looking at, but it won't tell you "Ok, you've played X, Y and Z in the past week, here are A, B and C to have a look at next. " Or, "You have Genre Guitars for Giraffes, here a few artists you may be interested in". Those little things help music discovery and allow users to enjoy value for money. Its not like this is rocket science, the Xbox Music web app has these features, I'm not certain that a native Windows app having less features than a web app is a good thing.
While on the topic of music discoverability, I have a massive library of music collected through Xbox Music/ Groove and Audiotica (stored on OneDrive). It is quite possible for me to download an album for listening later on and then forget exactly what the title was. In Windows Phone 8.0 and several third party music apps, Apple Music included, I would be able to see what music I recently added. However, neither of the two current iterations of Groove have this functionality. I would like to believe that this is because its just a preview, but I'm not sure I'd appreciate waiting till December only for Groove to be killed off for Microsoft's new OneMusic service which will surely add all the features the "preview" app missed.
Microsoft added recent plays back into Xbox Music last year, now that the new Groove app is a universal app, I was expecting the same feature would carry over to the desktop Groove app, but yet here we are, feature still AWOL. There's currently no way for the music app on Windows 10 to show what songs you've played recently nor does it spit up any statistics like most played songs – my Nokia C3-00 did that way back in 2010.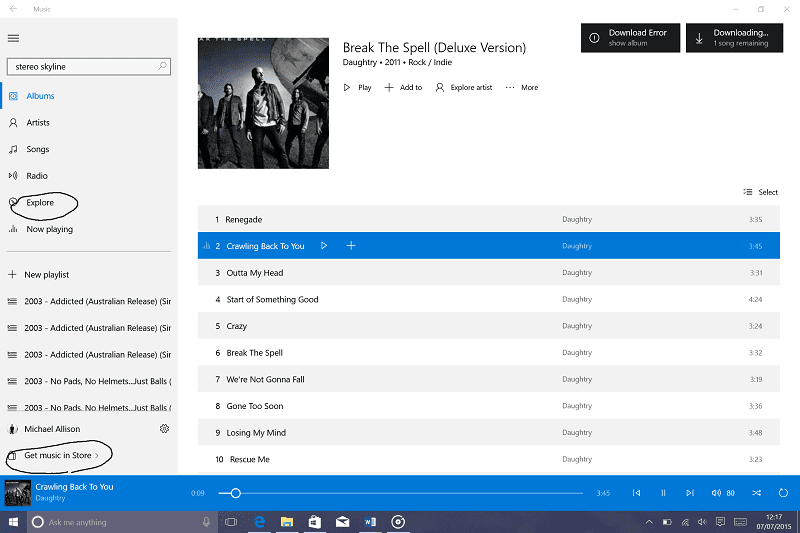 Finally, it commits one of the most cardinal sins in UX design. It confuses the user in one of the most obvious ways. To provide a bit of background app, the Windows Phone 8.0 store and Google Play store provide integration with their respective music services, allowing music pass holders to download or stream music straight from the store. Windows 10 does something even stranger. It presents you with two identical store fronts, one that allows you to download music from the store if you're a music pass holder, and another that is for purchase only. The one for pass holders is in the explore tab while the latter is below your account icon with the words "Get Music from store". I'm sure no one could ever get confused from that.
For all intents and purposes (ignoring backend code changes), the new Music apps are merely the old Windows 8.1 Music apps with a new redesign (and in the case of phone, a massive performance boost).
Once you get over the massive improvement in perfomance compared to Xbox Music, you'll quickly realise that the missing features that plagued the app are still missing. Gapless playback is still coming soon, as is an equalizer and several other features that can be found on the Xbox Music uservoice page. The Xbox music brand is tainted at this point in mobile with issues that run deep.
Groove is a fresh start from the history of this brand, the music team would do well not to transfer the same problems the old app had to the new one.